Are We at the Cusp of a Home Remodeling Boom?
Rising interest rates, prices too high for lots, increasing costs of labor and materials for new construction homes – it all leads to the perfect forecast for what could very well be one of the biggest times for home remodeling in the history of our economy.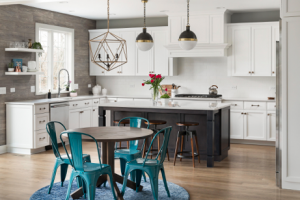 Now we may be a little bit ambitious with this comment about the biggest time ever. However, as someone that has developed over 500 projects on a speculative basis, we have a solid foundation to speak this way.
We tend to think that the last three years a very telling from an investment perspective. It's very difficult for an investor to find that needle in the haystack property put money into it and flip it today. That's reality. Why is that? We have multiple home buyers willing to overpay for what was once was an opportunity for investor to buy, remodel and sell for profit.
Now the millennial generation which skipped out on first time homes is willing to overpay for these once perfectly priced investment opportunities knowing that they are going to put money into the home to remodel it once they own it. In essence home buyers are electing to flip their own home.
Home Shortage and Interest
We also think you have a large amount of existing homeowners who are looking at their options as to selling their current home and purchasing new. What they're finding is the lack of inventory has created a shortage of homes that make sense for their family to move to.
Then we have rising interest rates too. It comes down to a math game. The homeowner sitting on a 3% or 4% 30 year fixed mortgage looking to purchase a home today will be looking at rates near 5%.
We firmly believe that that number will only get worse interest rates will only continue to rise which will make the affordability of selling and purchasing a new home a difficult economical option.
If homeowners don't want to sell but they need more space or they want a new kitchen guess what?  They'll be remodeling. In the Naperville market, kitchen remodeling, bathroom remodeling, finishing basements and meeting with homeowners to discuss their options for adding on 400 to 1000 ft.² is a daily occurrence for SG Homebuilders.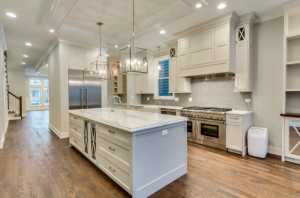 Not Enough Money
Our last reason for believing more people will end up electing to remodel existing homes rather than build new, is an economic problem that's lingering in the background our entire economy inflation. Rising costs of labor and materials for and homebuilding will drive away many potential homebuyers that want to build.
When looking at home building new today vs 2-3 years ago, the price of a home has increased by $20,000-$30,000. Homeowners looking to build new will have to be willing to either sacrifice location or be willing to overpay to be in a specific area knowing that they won't have an equitable position once their home is complete.
For homeowners looking to build their dream home and not willing to pay detailed attention to the bottom line, home building is still a great option. However, looking to build today with the hopes of having a massive equity position is not realistic.
Homebuilding will still be a goal for everyone that wants new, but given the economic conditions that are facing us, I will not be surprised to see remodeling projects grow through the roof.