Our Story
SG Home Builders (Siebert Group 1, LLC) formed in 2007 with the vision of becoming one of Chicago's leading development companies. From 2007-2017 SG Home Builders bought, rehabbed, built and sold over 500 projects on a speculative basis. SG Home Builders created a systemization for their construction process that would have made Henry Ford proud rehabbing and selling 50 plus projects a year from 2009-2014. From the very beginning then they realized that the key to their success was the relationships they built with the end customers and they made it a point to get to know every buyer.
In 2015 SG Home Builders shifted their focus into custom renovation and custom home building projects directly for end users. Using the skills they learned from speculating on their own projects they have brought, communication, respect, transparency and details to an industry that was lacking just that. Today the vision of SG Home Builders is to become the leading custom renovation and home building companies in Naperville. You will see SG Home Builders doing work with clients that are looking for quality work on their kitchen renovations, finished basements, bathroom remodeling services, home additions, full gut rehabs, exterior renovations and custom home building projects. SG Home Builders takes pride in making every customers project into a partnership and ultimately a friendship for years to come.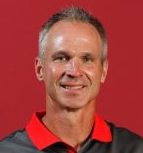 Construction Manager – Greg Jensik
A Naperville native Greg thrives on our suburban projects.  On a given day you will find Greg traveling throughout Naperville and the surrounding area to give the oversight needed to each construction site.   His knowledge of local rules and regulations is needed to keep projects moving forward from city to city.  Greg understands the importance of running a tight management ship to keep subcontractors and suppliers on time and with a quality that Greg would want on his own home.  Greg understands the values of SG Home Builders and keeps his communication clear to clients so their expectations are met throughout the course of the project.  He has a unique vision that allows him to literally pull ideas out of our customer's heads and put them to life.  When he is not working you will likely find him coaching baseball or football. Email Greg@SGHomeBuilders.com for questions about a project you have today.

CEO – Ryan Siebert
Ryan Siebert is a licensed Realtor (IL Broker ID - 475.138973), Home Loan Advisor with GO Mortgage (NMLS 229469), and the owner of SG Home Builders.  He uses his knowledge in real estate, lending and construction to help clients develop a financial analysis for their projects.  His role with your custom built home or remodel will be in the background once the project starts.  He will likely tell you the only tool he knows how to use on the job site is a broom.  However, his budget analysis skills, organization and financial clarity will help keep you at ease throughout the project. As with all SG Home Builders team members, meeting your expectations and being clear with communication is a focus of Ryan's from start to finish. Email Ryan@SGHomeBuilders.com to discuss your project.
Our Mission is to "Be True"
Trust
We come through. We take care of it. We take responsibility. We get it done.
Results
Not only do you get results but total transparency along the way that keeps you informed at all times. Responsiveness. 7 days a week. We do our best to speak in your language using the right communication.
Understanding
We put ourselves in your shoes. We expect all workers on site to complete their work with the same detail and passion as they would for their own home.
Effectiveness and Efficiency
We create efficiency and effective ways to partner with you. We only use quality products. We don't cut corners (it costs no more money to install quality vs inferior products).
Contact Us
Fill out your information below or call 630-446-0144.