At SG Home Builders, we take pride in creating exquisite custom homes that seamlessly blend elegance, functionality, and innovation. Our newest finished custom home is a true testament to our commitment to excellence, showcasing a harmonious fusion of architectural elements, premium finishes, and cutting-edge amenities. Situated in a sought-after neighborhood, this stunning property sets a new standard for luxury living.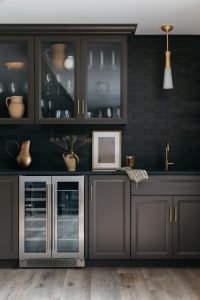 Unveiling the Architectural Marvel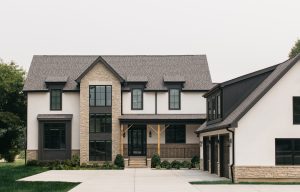 The exterior of this custom home is a captivating blend of stucco, stone, and Hardie board siding, creating a distinctive visual appeal that complements the surrounding landscape. The meticulous attention to detail is evident at first glance, from the meticulously designed façade to the expertly crafted rooflines. This harmonious blend of materials not only enhances the aesthetic but also contributes to the durability and longevity of the structure.
Luxury Beyond Boundaries: Interior Elegance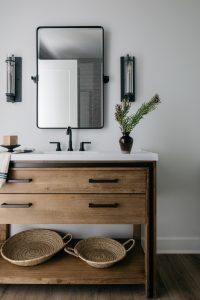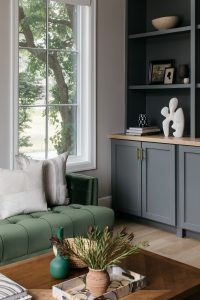 As you step through the grand entrance, you're greeted by 7″ white oak flooring that exudes warmth and sophistication, setting the tone for the interior aesthetic. Boasting an expansive 7,000 finished square feet, including the finished basement, this home offers ample space for both lavish gatherings and intimate moments.
The interior layout features 5 bedrooms and 7 bathrooms, each thoughtfully designed to offer both privacy and comfort. The master bedroom boasts vaulted ceilings that create an airy and opulent atmosphere, while the guest suite enjoys direct access to a second terrace, providing a private retreat for visitors.
Innovative Amenities that Redefine Luxury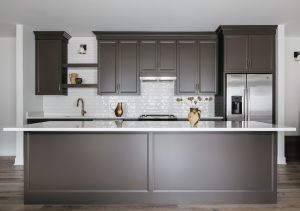 Prepare to be impressed by the array of modern amenities that elevate this custom home to an entirely new level. An elevator offers convenience and accessibility, making every corner of the house easily reachable for everyone. The finished basement, equipped with a full kitchen, opens up endless possibilities for entertainment and relaxation. Whether it's hosting game nights, movie marathons, or culinary soirées, this space is designed to cater to your every need.
Automotive enthusiasts will revel in the garage's vaulted ceiling, tailor-made for a car lift, offering a haven for your prized vehicles. The covered terrace, adorned with a heated ceiling and Phantom screens, seamlessly merges indoor and outdoor living, allowing you to savor the beauty of every season in utmost comfort.
A Symphony of Entertainment and Relaxation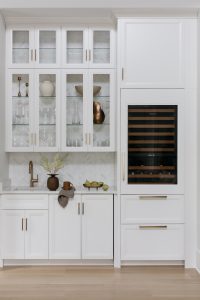 With a wet bar on both the main level and the basement, hosting gatherings becomes a delightful endeavor. The main level's wet bar serves as a focal point for socializing, while the basement bar creates a cozy ambiance for casual get-togethers. This home is a haven for both grand celebrations and quiet moments of respite.
A Dream Home Realized
In every corner and every feature of this custom home, you'll discover our unwavering dedication to creating a residence that's not just luxurious, but also a reflection of your unique lifestyle. From the timeless beauty of the stucco, stone, and Hardie exterior to the well-appointed interior spaces and state-of-the-art amenities, this property embodies the essence of modern luxury living.
At SG Home Builders, we're proud to present this masterpiece that encapsulates the culmination of craftsmanship, innovation, and design expertise. This home truly has it all, offering an unparalleled living experience that promises to inspire and delight for generations to come. Welcome to the pinnacle of luxury – welcome to the future of living.
Are you ready for your custom build project with us?  Let's set up a time to talk!