By Ryan Siebert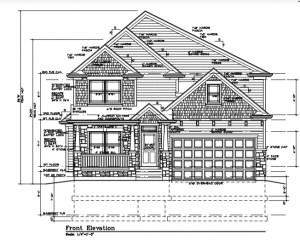 As a remodeling and home building contractor in Naperville one of the most significant dilemmas that I find myself in is making the decision on whether or not to bid a project or to walk away from it.  I'd like to discuss a conflict that goes on when it comes to pricing out new projects from the eyes of a general contractor.
The Project is Too Small
I'm not one of those guys who owns a company that advertises "no project too small". Heck even those guys have to find a project or two when times are busy that they want to walk from. The reality is I don't do any of the work on my job sites.  How do you think I have so much time to write these blogs? When someone calls me and says they want to do just a backsplash or change up "some" trim or paint, I usually tell them right away that to call a handyman.  I can't take on the small projects and be expected to manage the large projects with efficiency. The challenge on this dilemma comes into play when I receive a referral from someone that sends me a lot of business or a potential for more work.  As a side note, clients always have a bigger project they want us to do some day. Do they really?  Should I take the small bid seriously? Are they just pulling my leg because they want someone to do it that they know will get it done right? And then I had to look myself in the mirror and ask do we even have guys I can handle a small project right now? It's a dilemma that I hate to be in.

Are the Blueprints Too Complicated?
I recently was reviewing a commercial set of blueprints. I realized after multiple meetings with the client and architect and two hours of studying the plan details that we were not the right contractor for the job.  It was a big job too.  Rather than waste more of my time and the clients I simply called them and explained the situation.  As a general contractor I expect my subcontractors to properly bid out each plan too.  This is why when we have bids coming in with off the wall quotes I'll pick up the phone and walk my subcontractors through the details or have them view the project with their own eyes.  If it happens too many times on one project I know my subcontractors are either too busy, or the job is too complicated for our current set up and we need to walk from the job.
Are We Too Busy?
When clients are calling me asking me to come out and give bids at furious pace I have to recognize how much business we are booking. It's tough because my salesman brain tells me to keep pushing, keep giving proposals, keep taking on new leads, keep selling, keep closing. Coffee is for closers right? In construction if I go on a run of a lifetime with my sales I know I'm going to put my project management team in a terrible situation. I'm constantly thinking about the capacity of my project management team and subcontractors.  I know with too much business the quality experience during construction and the quality in the finished product will deteriorate.  A simple solution to this problem is asking the clients when they are looking to start.  If it is too soon, I have to be willing to walk before we bid the project.
Are the clients realistic?
Often times the best way to determine whether or not to provide a full proposal is to understand what my clients budget is. This is challenging because clients are rarely transparent with the numbers they want initially.  This means the clients do not want to tell me what their overall budget is and as I'm spending weeks and hours on their project in hopes that I hit their magical number. It's one of the reasons why I ask all my clients regardless if we're on the same page or not to allow me the opportunity to communicate with them after our proposal is completed. However, a lot of clients are getting multiple bids and wasting a lot of our time in hopes that they can just take that one bid what's the lowest cost possible.  I'd rather tell someone halfway through there's no way we can make this work and waste their time my time if we're not able to give them the number that they can afford.
It seems today that there is an endless supply of consumers looking to do some sort of construction on their homes. With higher interest-rate on the mortgages and a lack of inventory available or new homes clients are looking to fix what they have. As a remodeling and home building company in Naperville, the last thing I want to do it develop a business where we feel like we can't help everyone. Everyone has an opportunity to do construction and everyone has a budget that can be worked around. Transparency, communication, trust and a partnership between both our team of subcontractors and our clients is the key to a successful transaction.
If you would like to discuss an upcoming project in future, please email me to discuss Ryan@SGHomeBuilders.com.