By Ryan Siebert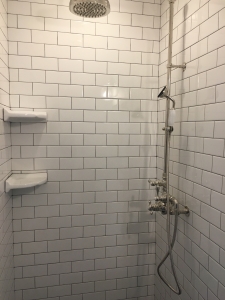 As a home builder and remodeling contractor in Naperville I often find myself asking where we will obtain the skilled contractors from.  It is a major concern of mine and has me asking the question of whether the lack of skilled contractors will be the ultimate death of custom renovation work.  Here are the different reasons why I believe the lack of skilled contractors could be the end of custom renovations.
Build New
The best skilled contractors can write their own purchase order and tell us builders when they are showing up to the job site, or not.  The challenge is these crews know how hard it can be working on a custom renovation project and showing up to work only at times that are convenient for the owners. On top of that these contractors can take on 3-4 times the amount of workload when working on an entire house versus working on one room at a time.  Time is money, and avoiding driving to work on the project makes it easy for skilled subcontractors to want new versus renovation work.
Lack of Training
I'm 33 years old at the time of writing this article.  At no point in time growing up did someone pull me to the side and tell me that if I want to make it in life I should be a skilled subcontractor.  I don't think it is getting any better for the children of today. In fact I believe being a contractor is frowned upon as much as a used car salesmen.  This lack of want to be a subcontractor means we have a lack of training of skilled subcontractors. The result is we have a supply and demand problem in the industry that is driving prices up.  A bathroom renovation that I would have priced out in 2010 would have been $7-10K. Today I don't even scratch the surface of a bathroom renovation under $12K and there are less subcontractors available each year as the old guard continues to hit their age limits.

DIY
I am not naive to the fact that what I do as a general contractor is sometimes as simple as picking up the phone and making a few calls to my skilled subcontractors.  With the amount of self help sites available consumers can make calls to demo crews, plumbers, framers, electricians, roofers, etc… What was once a secret society has been turned into open book management.  If you have the patience and time available you will not be hiring a general contractor like myself for your custom renovation, you will be managing the project on your own.
So what does al of this mean for you the consumer? Well, if you are working with a general contractor because you can't tell the difference between a flat head screwdriver and a hammer, then find one that have experience in renovations.  Understand your contractors process, how they hire subcontractors, and whether of not they have the capacity to handle your project. Remember that capacity comes in the form of mental capacity and time. Can your contractor handle the scope of work you want completed and do they have the time to complete it with the same timeline expectation you have?  I happen to know a contractor that can help you check a few of those boxes, email me and let's set up a time to meet  Ryan@SGHomeBuilders.com.