[av_one_full first]
[av_textblock size=" font_color=" color="]
New Construction on Existing Foundation
By Pat Cardoni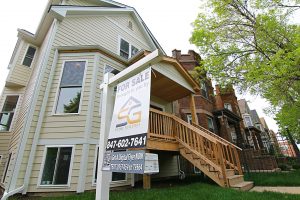 Money, Money Money…. Capitalism is the basis of American economy. And the greatest Capitalist decision you will make in your life is your home. This series gives you ideas on how to build or create equity through construction.

In our unique Chicago market we have an issue with creating affordable housing at all price points. Schools and access to transportation translates to developers ramping up values in the newly gentrifying markets pushing rents and people out of improving neighborhoods….Capitalism.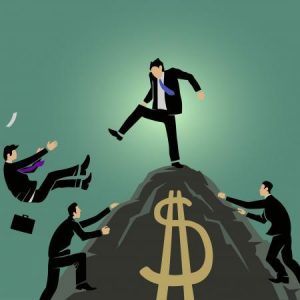 One way that you can walk into equity and be a good capitalist at the same time is to build on an existing foundation.
We did a few projects like this and it is a winner in two ways. Most developers buy lots and build the maximum allowable FAR (Floor Area Ratio). In Chicago lot and building size is controlled by the building department but plans require zoning approval. So on a standard 25 x 125 lot you typically have a 90% ratio. The formula for a standard lot  (25×125 = 3,125 X .9 = 2,812.5). So you can build a structure with 2,812.5 sq. ft. above grade or 1,406.25 per floor. In Chicago real estate that translates to a 4,218.75 sq ft structure when you include a full finished basement.
If we use 160/sq ft as an assumed price for new frame construction that works out to $675,000.00 to build a home.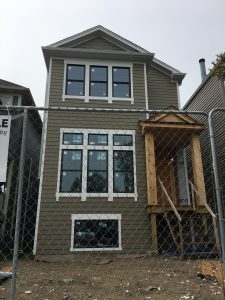 If you use an existing foundation your costs per sq ft decreases as well as your total square feet of the project. One of these that we did was 1,000 sq ft per floor meaning only 3,000 sq ft of construction. Subtracting the foundation and building a similar style home you will be spending in the $120-$140/sq ft range. So you would be looking at construction costs of $360K-$420K . A huge savings and an efficient way to have a new home in an up and coming area.
Next week : Bungalows
---
[/av_textblock]
[/av_one_full]