Custom home building is a unique process that allows you to create a home that is tailored to your specific needs and desires. As such, it is essential to stay on top of the latest design trends to ensure that your home is both functional and stylish. In this blog, we will take a look at four design trends that are currently making waves in the world of custom home building.
Drywall Wrapped Windows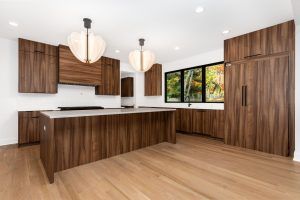 Drywall wrapped windows are a unique design element that has been gaining popularity in recent years. This trend involves wrapping the window frames with drywall, giving the appearance of a seamless integration between the wall and the window. The result is a clean, modern look that adds a touch of sophistication to any room.
White Paint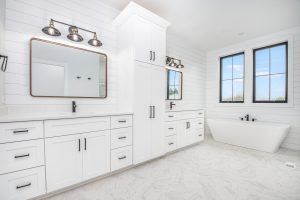 White paint is a timeless color that has been a popular choice for custom homes for many years. It creates a clean and neutral background that allows other design elements to shine. White paint also helps to brighten up a room and make it feel more spacious. Whether you prefer a glossy or matte finish, white paint is a versatile choice that will never go out of style.
Smaller Master Suites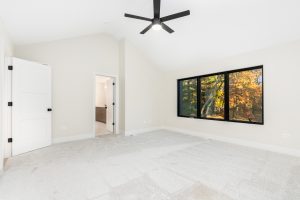 In recent years, there has been a trend towards smaller master suites in custom homes. While larger master suites can be luxurious, they can also be expensive to heat and cool. Smaller master suites allow for more efficient use of space and can still provide all of the amenities that you need. This trend is also in line with the growing demand for sustainable and energy-efficient homes.
Wet Rooms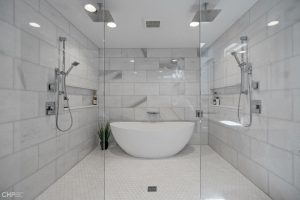 Wet rooms are a stylish and functional design trend that has been gaining popularity in recent years. A wet room is a bathroom that is designed to allow water to flow freely across the entire floor, creating a spa-like experience. Wet rooms are a great way to add a touch of luxury to your custom home, and they are also easier to clean and maintain than traditional bathrooms.
In conclusion, these four design trends are just a few of the many that are shaping the custom home building industry. Whether you prefer the clean and modern look of drywall wrapped windows or the spa-like experience of a wet room, there is something for everyone. By staying on top of the latest design trends, you can ensure that your custom home is both functional and stylish.
Do you want to discuss a potential project with us? Schedule a consulting meeting below!