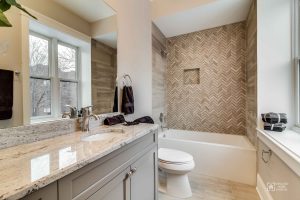 When I first dipped my toes in the waters of custom building and remodeling in Naperville my thought process was that cost-plus projects would be my niche. I thought the clients would love to see the details of the money going in and out of their transaction. I thought it was on the details. I thought wrong. Today I want to explain to you why my firm decided to move away from cost-plus pricing and offer more fixed pricing.
Inconsistency
When comes to a custom renovation project clients want to be sure that the price that they have is the price that they will finish with. Cost plus projects rarely end up exactly where you start. Yes, there is an opportunity for clients to save money with cost plus. However, clients often are more frustrated with all of the little costs. Clients get frustrated with the lack of consistency from the estimate to the final numbers. With all my projects I understand that my bid overall needs to be very accurate. It's important when I'm doing an investment project I'm doing a custom built home in downtown Naperville. I understand that line items change. I may save money on the excavation for custom-built home, but I may spend more money on my kitchen cabinets. It's very rare that the estimate that I develop ends up being accurate from start to finish with every single line item. This frustrates clients because they save money early and mentally will spend that money on things like higher and appliances tiles or cabinets.  This is one of the reasons that I don't like to have cost plus pricing and my projects.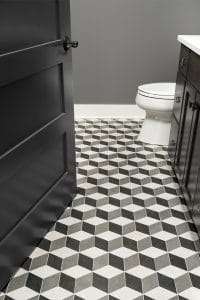 Clients feel taken advantage of
When I initially propose a cost plus project clients love the idea. I love the partnership banter between us as well. However, when budget starts to get tight clients all the sudden start hiding their purchases from me. All the sudden my clients will show up with their plumbing supplies on site knowing that my management fee is a percentage of the project.  Clients will start to feel like they I am increasing the budget to make more management fee. Ultimately these awkward conversations between clients led me to taking on more hard costs projects and less cost plus.
Hard Numbers
My clients like knowing what they're paying for is what they're going to get and the price will not change. It makes sense when my clients and myself go to the grocery store and we see a price tag for milk, cheese, eggs etc. that price doesn't change by the time we get up to the checkout lane. In construction often times I am obligated to give a price quickly.  Clients love the quick turn time, but hate when the details are not accurate 2-3 months later.  For that reason I no longer prefer cost-plus pricing.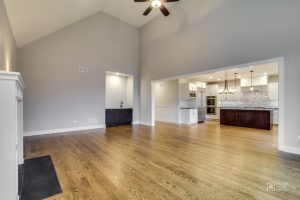 Accounting nightmare
Far and away the biggest reason that I do not like to use cost-plus pricing is the accounting nightmare and I create with each client. Some of my clients are analytically trained to understand the details that I provide them. Which is good. However, they also asked me way too many questions and want a line item assessment of each charge. They and myself included do not respect the hours it takes to provide these details. I end up spending way too much time behind my computer rather than working on that project. All for what? To provide a few details on what specifically was purchased on one of the 20 receipts that were received the previous two weeks. There's no amount that I can justify to my clients that makes up for the amount of time it takes me to provide these details. Other clients don't want to see the details. It's not how their brain works. We all have different personalities and different skill sets.  This far away is the biggest reason why it went away from cost-plus pricing.
If you're looking for more information on how you can custom build a custom renovate a project of your own I'd love to sit down and chat with you. Call me on my cell 847-602-7641.