How Important Are Your Light Fixtures?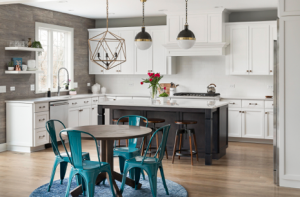 One of the most overlooked parts of a custom renovation or custom built home is picking the light fixtures. It can seem like such a check list item at the end of a long project, especially when you are designing an entire home.  However, making the correct light fixture selections can make or break your entire project. Today I want to discuss with you the key features of selecting lighting fixtures for your custom construction project.
Functionality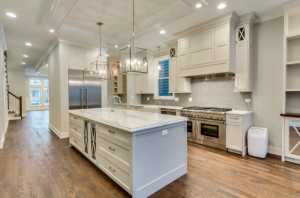 Often when we are working with one of our custom home building clients they find themselves deep in an all night trance looking at every picture available trying to find the perfect home to replicate.  We as project managers often have to play the bad cop role and tell our clients why they cannot have the one of a kind twirly light fixture that has seven shades of colors. Ok, most clients do not go that far.  However, there is a certain amount of functionality that needs to be reviewed when selecting light fixtures over design. I preach to my clients to make selections based on the use of the light vs how pretty they think it is.  Is the dining room light with all of the fancy glass hanging from it going to light up your table or are you simply looking for appearances?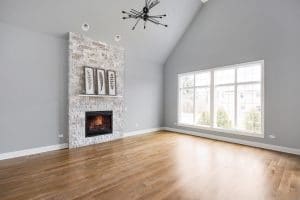 Another area of functionality to remember is the cost for installation. As is the trend for majority of our custom built homes for our Chicago and Naperville clients, our clients tend to try and outdo one another.  This means that hanging giant light fixtures about the open spaces and vaulted ceilings becomes more and more difficult. Keep in mind that the bigger and bolder that you go, the more time and care is going to be needed to install the fixture, just the right way.  More time = more labor = more money out of your pocket.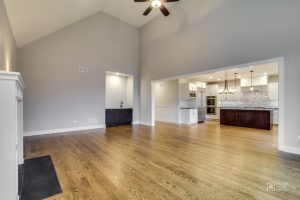 Last but not least is the maintenance for light fixtures.  You know the bulbs will go out at some point. Do you have a ladder that will allow you to change the bulbs?  No one wants to be that family that leaves their bulbs unchanged for years because they do not have a ladder to reach the ceiling.  

Design
I always make sure to tell my clients that I am NOT a designer.  If you want professional help for light fixtures call Light Source Lighting in Plainfield.  They work with our remodeling clients in Naperville and in Chicago.  My feelings on light fixtures is that they should not be overlooked and should be incorporated in the design of the house.  I love the way that a house starts to come together at the end when the tiles are installed and the paint is finalized on the walls.  However, there is something special about walking into a home when the light fixtures are installed and lights are on for the first time.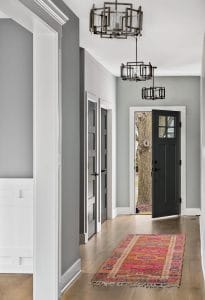 Light fixtures are meant to light up the room with their finishes and the artificial light.  A great selection of light fixtures can pull all of the details on your custom project together and leave people with a lasting memory.  One of our designer partners LC Interiors knows just how important light fixtures are and she is rarely afraid to bring in different metals and finishes together.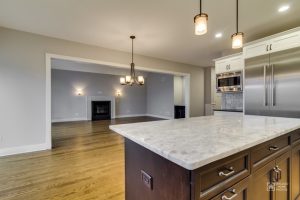 Custom renovation and custom home building is an amazing opportunity to take on. From light fixture selections to the color of your trim paint, custom renovation and custom home building is always one decision after another.  Enjoy the process and reward yourself for all of the hard work you put in to make your home beautiful. If you are thinking about taking on a project of your own, please reach out to us and we would love to partner with you Ryan@SGHomeBuilders.com