[av_textblock size=" font_color=" color=" av-medium-font-size=" av-small-font-size=" av-mini-font-size=" admin_preview_bg="]
What Decking Material Are Best for Your Home?
With the summer heat upon us, now's a great time figure out what type of material to use for your new exterior deck. There are all types of different decking materials you can use but the three that we're going to discuss today or treated wood, cedar and trex decking.
Treated Wood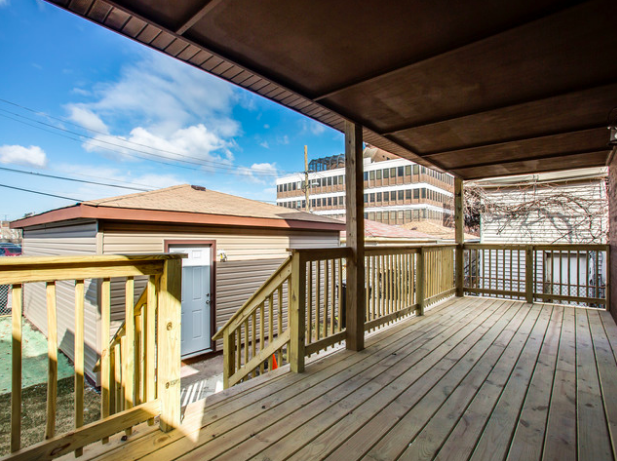 Treated wood will be your most economical choice. That being said, it'll also be the material that'll give you the most maintenance requirements long-term. Treated wood has no issues with their ability to hold your new deck up.  
The cost increase comes into play when the nice color but the treated wood starts to fade. You're not able to stain or paint treated wood right away so you often have to wait until the following spring for the wood to be able to soak in the stain. Clients can become frustrated because the bright and fresh look of the wood will fade and turn into a dark hole gray color very quickly.
However, if you're handy and you have the ability to paint and stain your own deck this is a very economical option.  As long as you take care of your deck each season you'll be able to keep your deck for a long time without having to replace.
Cedar Decking Material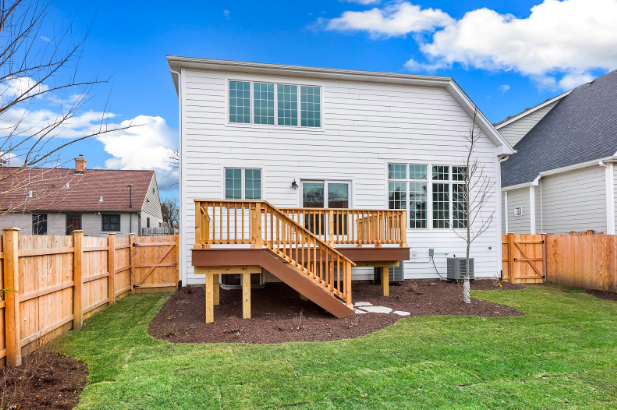 Using cedar boards for your exterior deck will provide you a better quality product and a much more desirable color both the short and long-term. Cedar wood is a higher quality product also in the fact that you have the ability to stain and or paint the wood right away.
There's no time to wait for the wood to settle. Cedar allows the paint or stain to soak into the wood boards and avoid having to watch your beautiful color fade away by next spring.  Cedar allows the paint or stain to soak into the wood boards and avoid having to watch your beautiful color fade away by next spring.
As far as the quality of wood some will say that the cedar has a stronger quality. In my opinion cedar just means less maintenance long-term. For those of you who want an economical option treated wood is still the better option, but long term you may end up kicking yourself for the yearly maintenance.
Trex Decking Material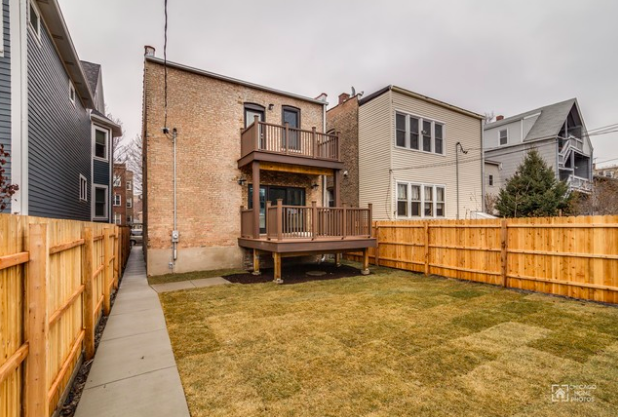 By far my favorite choice for decking are the trek decking boards. It's my favorite because it's the most expensive!  Not quite. We get it some of us are on budgets me included that's why we have cedar boards to rely on.
When it comes to custom renovations in Naperville and Chicago everyone has a budget. Trex boards are not 100 percent wood.  It's a product that is made from multiple recycled parts including reclaimed wood and plastics. You can find out more about trex here. 
Using trex will avoid color fading, which will lower your maintenance costs significantly. This material can get pricey. Especially for your stairs and railings. We often see some of my clients request the trex boards and blend with cedar railings knowing that the maintenance they'll have will only be on the railings versus the entire deck. It's a way to blend your budget keeping things economical.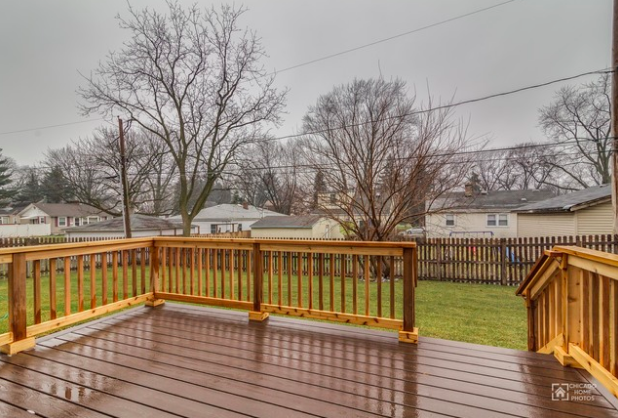 Regardless of which material your pick you can be sure to know that summer is short in Chicago, so spend as much time as you can on it before you are snuggled back in your family room by the fireplace.
[/av_textblock]