[av_textblock size=" font_color=" color=" av-medium-font-size=" av-small-font-size=" av-mini-font-size=" admin_preview_bg="]
Challenges in the Construction Industry
Several general construction companies that take part in custom home building and renovations seem to have a bad reputation. A question I often hear from my friends and family is, "why do contractors suck?" The reality is that most construction companies have shortcomings in one form or another, so today I'm going to dive into the reasons why contractors can sometimes be difficult.
Why do Projects go Over Budget & Take too Long to Finish?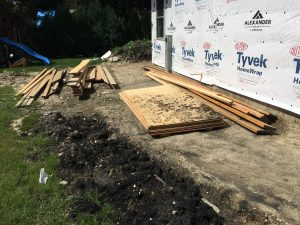 I'm not trying to throw construction companies under the bus, but we all do it at some point. That's not to say contractors flat out lie, but rather the customer puts us under pressure from the moment we meet.
During the first meeting with a customer, we are notified that they are meeting with multiple contractors and they're on a deadline. We have not started the job yet and are already being pressured to complete the project sooner than possible at a lower price than anyone else. In what other industry can you create those terms and expect a reality to be that you're going to get the best price the highest quality and the quickest timeline? So we say things that you want to hear give us the job, "Can we be done in eight weeks? Absolutely!"
It's not that were maliciously lying to you – we really do believe in ourselves when we commit to the terms. The reality is we're just trying to make all parties feel comfortable about the project. The same can be said when it comes to budget estimates. Again, very few contractors are maliciously lying about your budget. That said, coming up with numbers for your six-figure project in 5-7 business days that are 100% accurate can be challenging. Finding exact and concise numbers with all the details within the bid requires time, measurements, and multiple contractors coming in and out of your house – from the electrician, the plumber, the HVAC company, and more.
Even after all that effort, we are still only able to come up with estimates because items currently installed behind the walls can influence the contract terms. Additionally, unless you have all of the supplies picked out, our installation cost estimates are guesses. For example, my tile contractor is going to charge more for glass cut 4" X 4" tiles than they would for 12" X 12" pieces. Essentially, we are put under pressure to come up with answers that are not always going to be accurate and even though we tell customers this, they still want the numbers to be exact.
Lack of Educational Requirements
Most contractors never went to school or have been educated on any sort of manual labor construction. While SG Home Builders has 12 years and close to 600 projects of experience that would trump any formal education, no testing and/or education is required to start a career in construction.
So if I want to become, say, a teacher tomorrow, can I submit my fee and start applying for jobs? No, that's not acceptable in the field of education. With the construction field however, it is acceptable to take part in a six-figure transaction transaction, do all the budgeting, calculate the measurements and supplies, and generate a proposal with no formal education. Overall, the low educational barriers leave a large window for human error.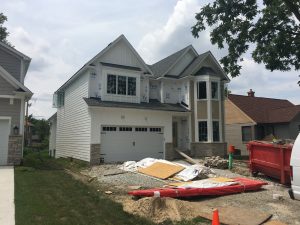 Culture
Lying is not within the culture of the construction industry – general contractors do not find it acceptable or tolerable. However, the culture of construction can differ between my company and the 20 or 30 subcontractors that are going to be involved on a renovation project. Just because the culture at SG homebuilders is all about being TRUE, my subcontractors often have their own values. So when I tell my clients how much we value communication and transparency, if my electrician doesn't understand that, it looks bad on us.
We do our best to hire subcontractors that have values on the same page as us, but the reality is, like hiring the wrong employee, we sometimes miss. Like many companies without a common culture, they eventually get defeated by a lack of common cause.
The purpose of this article is not meant to bash our industry. There are some phenomenal contractors out there, and I believe my company is one of them. At SG Home Builders, we always partner with reliable subcontractors to make your custom renovation experience worth bragging about.
[/av_textblock]