[av_one_full first]
[av_textblock size=" font_color=" color=" av-medium-font-size=" av-small-font-size=" av-mini-font-size=" admin_preview_bg="]
How to Prepare for Coffered Ceiling Installation
By Ryan Siebert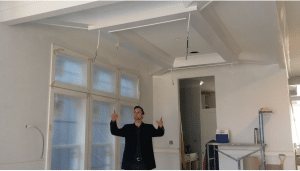 If you think installing a coffered ceiling is a simple task you can wait for the last second, you may find yourself in serious trouble.  

Custom building and renovation projects are quite possibly one of the most exciting, things that you can take part in.  You will also hear comments about them being the most stressful events that you want to avoid at all costs.  Coffered ceilings and millwork installation is a great example of how you can make or break your project with the proper preparation.  The three tips that we give when discussing your millwork are below:
Details Matter
Coffered ceilings and wainscoting can come in all kinds of shapes and sizes.  To make it simple, know the exact design that you want to go with, because making changes to the layout afterwards often does not work.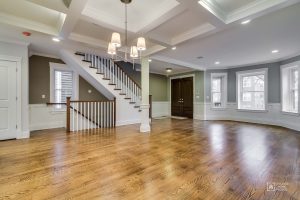 Details Cost
The more complex you wish your millwork style and shape to be completed in the more it is going to cost you.  This comes in two forms, the cost of the labor to install the product and the actual product.  Keep this in mind when you fall in love with the latest Pinterest or Instagram post.
[/av_textblock]
[av_video src='https://www.youtube.com/watch?v=L_uhKMD0F9E' format='16-9′ width='16' height='9′]
[av_textblock size=" font_color=" color=" av-medium-font-size=" av-small-font-size=" av-mini-font-size=" admin_preview_bg="]
Make Decisions Early
As you can imagine, the longer that you wait to decide for specialty finishes the more that you will end up costing yourself.  Contractors get a bad rap for charging big fees for change orders.  The reality is, contractors charge big fees for change orders.  You as the consumer are stuck with the contractor you hired, so be detailed up front and avoid costing yourself down the road.

[/av_textblock]
[/av_one_full]