[av_one_full first]
[av_textblock size=" font_color=" color=" admin_preview_bg="]
Rough Costs of New Construction
By Ryan Siebert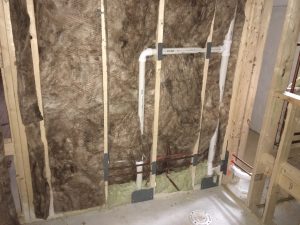 I've been told that in Real Estate times are going to get rough.  When it comes to building your house it is a fantastic time to be working on the "rough" installation of your electric, plumbing and HVAC.  The rough installation is better described as the bones of your house.  This is the time when your builder will be placing the plumbing locations for the bathroom, the light fixtures throughout your house, and making sure that you have the proper air flow with your HVAC duct work.  I also enjoy the rough installation because the cost for the work is typically spot on with your initial bids, assuming your plan sets were detailed enough up front.  Here is typically how your costs are calculated with each trade and how you can avoid increasing your budget later.

Electrical Costs – In my opinion the architect you use can earn their paycheck with the plan set that they design for you when it comes to the electrical drawings they come up with.  A detailed plan set will allow your electricians to give you exact bids for your home.  However, a very general electrical drawing will cause you to rethink your placement of lights and gradually increase your lighting budget.  Bids will also differ based on the number of switches that you have for each area of the home.  Upgrades to lighting can add up quick, can lights, sconces, ceiling fans, bathroom vanity lights, lights above the sink, lights under the kitchen cabinet, lights leading you down to the basement, exterior lights, backup generators, etc.  It is easy to get overwhelmed when reviewing your lighting choices.  Do your best to review the plan set and try to visualize sitting in each room with the lights on.  This is another area that you will want to make sure is done right the first time as cutting into the drywall after the fact is a PITA and will cost you.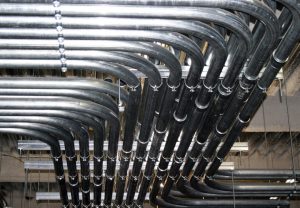 HVAC Costs – You will be hard pressed to find an HVAC contractor that doesn't stick to their original bid.  They simply have to follow the HVAC plans set by the architect to measure the duct work needed throughout the house.  Where your HVAC cost can differ will be on the equipment that you choose to use for your furnace and A/C units both in brand and quality.  Possible upgrades to HVAC include dual zones, multiple units, and radiant floors (this choice needs to be made before concrete is poured in the basement).

Plumbing Costs – When it comes to your plumbing costs you can expect to pay $750.00-$1,000.00 per water line in your house.  In other words, if you have one bathrooms (sink, shower, toilet) and a kitchen sink only then you end up with four water supply sources needed for your home.  Additionally the coding requirements will determine the size of copper pipe needed for your supply line based on the number of openings that you have in the house, more bathrooms, equals a bigger supply line requirement.  Plumbing isn't rocket science when it comes to the rough installation of the home.  The cost won't differ much from one plumber to the next, but the cost of the plumbers material used does make their bids flexible.  In general if the cost of copper increases, then the supplies your plumber will need will increase your bid.  Where your plumbing costs will become very different will be the cost of your finish materials that you plan to use, which we will discuss down the road.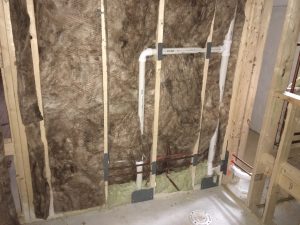 Audio and Visual – Don't neglect the audio and visual installation for your custom home.  This is the area that you are going to want cringe when you realize the cost, but how can you pass up the one time opportunity to equip your house with the latest and greatest technology, speakers, sounds, and TVs?  My suggestion for AV is to talk to set your priorities early so you don't end up spending an extra $20,000.00+, believe me I have seen it happen in the blink of an eye.  
[/av_textblock]
[/av_one_full]