[av_one_full first]
[av_textblock size=" font_color=" color=" admin_preview_bg="]
Concrete Cost for New Construction Homes
By Ryan Siebert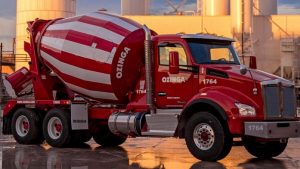 Ozinga.com
One of the most expensive parts of your new construction home will be the cost of concrete.  I often joke with my partners that we should stop building house to figure out a way to sell the concrete, but I digress.  The bid that will be developed by your builder for concrete cost will have a lot to do with the plan set that has been provided to them by the architect.  Key areas that will be reviewed for your concrete bid will be:

Shape of your home footprint – The next time that you are out browsing through the neighborhoods and looking at potential homes pay attention to the shape of the home.  Majority of homes take on a square or a rectangular shape. The idea is that the less turns that you have to make with your concrete foundation, the less money you will have to spend in labor, footings, and overall cost of materials.  If you drive through a neighborhood of track homes you will notice that they all of the same basic shape and are as symmetrical as possible.  If you are looking to customize your home with a pentagon shape of an exterior, then you will need to plan on paying a pretty penny for your concrete work.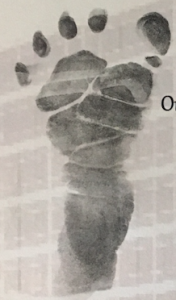 Footings – The architect that creates your drawings will design the foundation plan with the location of your footings in mind.  In fact your footings will be the first concrete that will be poured in once your job site have been properly staked and surveyed.  Concrete Network does a great job of explaining the different types of footings and overall the basics of concrete.  

Check out their site when you have the time. 
Foundation Wall size (Height and width) – Not all homes are build the same.  The ceiling height that your home has will be a giant factor for the amount of concrete that you are going to be paying for.  A basement with 8 foot ceilings will not cost as much as a basement with 10 foot ceilings.  You will have a lot of input on these decisions, make sure that you understand the cost difference so you can make a proper decision both financially and for the pleasure of use once you move in.  The cost of concrete in general will run $4.00-$6.00 per square foot.  However, adding an additional foot of height may result in even more of a cost than $6.00 per square foot.  The overall cost of your concrete foundation wall will depend on the width of your foundation as well.  Keep this in mind and make sure to have a justified price given to you when reviewing your options.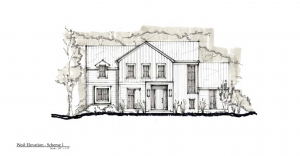 Extra Requirements and upgrades – In addition to concrete supplies, your concrete bid will need to follow the requirements set forth by the architectural drawings.  The cost of materials needed, such as rebar, will be assed when creating your bid.  additionally your concrete crew will also be the ones that install your water proofing, vapor barriers, footings for any potential steel beams, drain tile, water proofing sealant.  They will also need to be able to work around the schedule of additional contractors for placement of sump pumps, injector pits, radiant flooring and basement bathrooms or additional water sources.  
Be sure to pay close attention to the details that are included with your concrete bid.  Once the foundation has been poured you will be paying a lot of money to make any changes.  Not the case with the framing material, if you want a wall opened up you got it.  I'll explain further in the next email on Wood Framing costs.  
---
[/av_textblock]
[/av_one_full]