Tips from a Kitchen Designer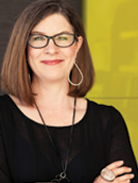 Colette Rodon Hornof – Vesta of Hearth and Home
[powerpress]
Do you know what design that you want for your kitchen?  With custom home building the kitchen is often the most important room in your entire house.  Before you make the decision for design options on your kitchen take time to listen to this podcast.  Picking out appliances is just the start of your kitchen.  Designing your kitchen involves understanding your needs, your scope of use, your entertainment value, and then you need to decide what style you prefer.  This is all before you start picking out the hardware.  Colette Rodon Hornof of Vesta of Hearth and Home brings 26 years of kitchen design knowledge to this episode.  Buckle up and get your kitchen design ready!