[av_one_full first]
[av_textblock size=" font_color=" color="]
The City of Chicago is One of a Kind!
By Ryan Siebert

This past Saturday I enjoyed the benefits living in the Ravenswood Garden neighborhood in Lincoln Square.  I was overwhelmed at the options I had in transportation, closeness to tourists activities, entertainment, exercise, food or simply getting a great view of the amazing City of Chicago.  
I was lucky enough to have guests in town this past weekend and wanted to give a tour of our newest homes we have in Ravenwood at 2451 W Eastwood Ave, and 4740 N Maplewood Ave.  After getting top reviews from my guest on the finish work and details we decided to play tourists and head into the heart of the city.  That is where the appreciation for the weekend took it up another level.
Transportation
With a great locations south of Lawrence and W of Western Ave the choices of transportation to the loop area were either, cab, uber, or walking an entire 1 block to the Brown line at Western and Leland.  Paying $2.75 to hop on the Metra and get dropped off right in the loop was worth every penny.  Not to mention you are able to take a trip through the heart of the city, it is like a ride in itself.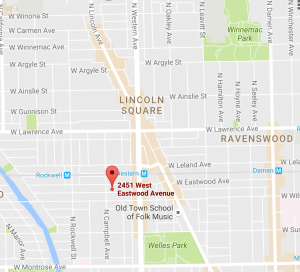 Activities
Once in the loop we had our choice of activities to choose from.  For those of you that are looking for a professional tour check out http://besttours.com/usatours/chicagotours.html for a list of top knotch tours to take part in.  In addition you can make a trip to any of Chicago's world class museums, which Time Out Chicago does a great job detailing here.  We chose to make a tour of our own walking down Rush St, stopping for lunch, and taking a detour for a quick Sprinkles Cupcake.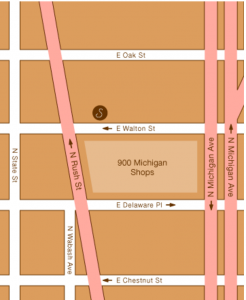 Exercise
After making our way to the Mag Mile we ventured down Illinois St to Navy Pier.  In addition to the high amount of steps we were accumulating we realized that the Chicago bike rentals were nearly everywhere.  The Lake Shore Dr trail in clearly a perfect place to be if you are a fan or bike riding, rollerblading, or a long jog.  What I realized is how long the trail goes on for.  A quick bit of research along the way led me to Trail Link a detailed site that explained the trail is actually 18.5 MILES!  What we also noticed while on the trail is the beauty of the lake to the east and a quick look back into the city shows one of the most remarkable sky lines of all time.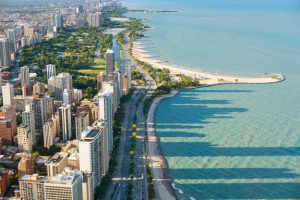 Evening Transportation and Entertainment
After a $7.00 Uber ride back to 2451 W Eastwood we regrouped and prepared ourselves for the evening.  A 5 minute walk across to the Lincoln Square neighborhood allowed us to enjoy a great meal at Artango Steakhouse.  We could have stayed for dancing lessons, but we had tickets to a comedy show.  Another $7.00 Uber ride and 8 minutes took us to Wrigleyville for a comedy show at The Public House Theatre where we enjoyed a fantastic atmosphere and laughed at the well written sketch comedy performances.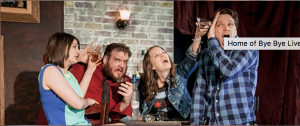 Chicago is a great city and you can certainly spend years trying to do it all.  For those of you looking for a fantastic location that allows you to enjoy all of perks the City of Chicago has to offer, and still having an affordable house with over 4,200 square feet, then you need to check out our homes at 4740 N Maplewood and 2451 W Eastwood.  
---
[/av_textblock]
[/av_one_full]