[av_one_full first]
[av_textblock size=" font_color=" color="]
R&R (Real & Raw) Podcast with Host Franklin Rivera
By Ryan Siebert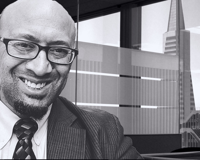 Franklin Rivera CEO, V2M2 Group
Being a fan of podcasts myself I jumped at the first opportunity to discuss SG Home Builders with Digital Marketing expert Franklin Rivera CEO, V2M2 Group.  The experience allowed me to re-play externally the history of SG Home Builders and how we came to be a custom home builder.  

I won't spend too much time this week with words, since you can hear the entire episode below.  I did want to make a few comments on the experience of being interviewed and how it allowed me the opportunity to reflect on the path our business has taken so far.  

As Franklin was performing the interview I found myself appreciating the knowledge that I have been able to obtain from the business decisions that I have been a part of over the last 10 years.  Being involved with a small company allowed me to be a decision maker when I was only 22-23 years of age.  Our business at SG Home Builders, like many small businesses, has gone through many faces, changes, economic highs and lows over the first ten years.  The best part about being involved in a small business is the ability to learn, good or bad, from the results of decisions that are made, whether it be year to year, quarter to quarter or even day to day.  Re-listening to the podcast I found my words about staying focused on your long term vision to be solid in theory, but often times lost in implementation.  It was a good reminder that often times we spent crazy amounts of time looking for the special sauce or secret formula to help make our business/lives/relationships/health/spirituality, be exactly the way we want it.  In reality if we can't step back and listen to ourselves and implement the lessons that we have already learned, then we will end up making the same mistake over and over and always missing out on success.  My hope is that the lessons I have learned in our first 10 years in business will bring us tremendous results in success and allow us to obtain our vision of becoming a premier custom home builder for the areas that we have a market presence.
---
[/av_textblock]
[/av_one_full]