[av_one_full first]
[av_textblock size=" font_color=" color="]
What Questions Should You Ask Yourself Before Upgrading Your Custom Build?
By Ryan Siebert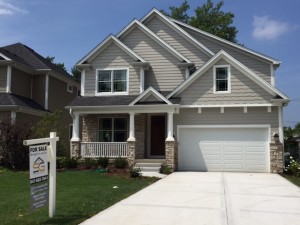 If the money that you are thinking of spending on your dream home is more than what the value of homes in the area of selling for, you will have a big decision to make as to whether to move forward with the project or not.

More often than not, clients are very price conscious at the start of their search for the customized home.  You see, everyone one of us has this belief inside of themselves that they are going to find the diamond in the rough and be able to acquire a lot at a price that someone's uncle's, brother's, cousin's friend from college got one time years ago.  It is our ability as humans to always believe in ourselves that gives us this spirited nature when we start our search.  Unfortunately, that thing called Reality often sets in.  For some clients it is a few months into the search, and for others it is years later.  The reality is that lots to build on in desired neighborhoods with great schools, walking distance attractions, or to die for views typically come at a premium.  What most of us end up realizing is to get what we want out of our customized new home we are going to have to pay market value for it.  The mental game that you will play with yourself as you make designing decisions on the style of home and the upgrades you want will play a crucial role in the final result of your home.  As you debate whether or not to finish the basement, add the 3rd level, add the basketball court or swimming pool you need to be able to go think about the following:
How Long Do You Plan To Stay At The Home? – This is a crucial factor and conversation that I have with my clients.  Believe it or not some clients do not build one customized new construction home.  Some clients only purchase new homes and some of them move, a lot.  That said, making personal decisions about the customization of your home can come back to haunt you if you plan to sell the home in a short period of time, say 3-5 years.  Clients that splurge for the extra square footage or uniquely designed man cave in the basement and do not stay long may end up having to sell their home at prices that would cost them the upgraded price.  However, if you plan to stick it out for the long haul then splurging for the upgraded, once in a lifetime, customization is worth the investment.  When I use the word investment, I am talking about the investment into you and your family by the enjoyment that you will get out of it.  For those financial wizards out there, you may have to take off your math hat, and put on the fun cap to realize that life is not always about dollars and cents.  Sometimes the value that you get by providing you and your family a sense of enjoyment and comfortability is worth much more than you could pay for.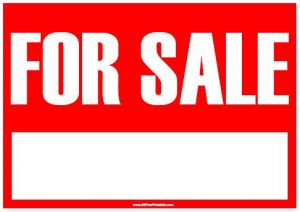 What Does Your Lender Say? – Sometimes you are not the one that is able to make the final decision as to whether you can make the upgrade above and beyond perceived value of the home.  If you are not paying cash for your customized home and you are instead relying on your lender to finance your project then you need to be sure to talk with them before you pull the trigger.  Lending guidelines are tricky, so even if you are upgrading to a "basic" finished basement and plan to pay cash for the upgrade it can significantly affect your loan approval.  Talk to your lender to make sure that you are capable of performing the upgrade so you do not end up with a house that you do not own.  You may end up having to hold off on your upgrade until after you close on your home and construction loan.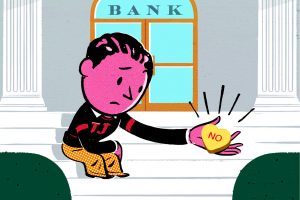 What Are Historical Values of Your Neighborhood? – Some neighborhoods simply do not have a lot of bought and sold homes.  Some neighborhoods are rare and come with extra wide and or extra long lots while the rest of the area has smaller lots.  Some areas have a small school district that people are willing to overpay for.  At the end of the day, your decision as to whether you put more money into your house than the "professionals" perceive to be as the value may come down to the knowledge of the local neighborhood.  There is something truly unique about knowing the locals of the area that you are purchasing in.  If you find out that the lot you are looking to build on is in an area where there is a level of prestige about it (location, schools, amenities, etc.), you may find that while the bank and their appraiser do not see the value in it, your will not have a problem selling the home for well above what you paid for it when complete.  I'm usually a proponent of telling my clients to listen to the experts, but when it comes to luxury housing, there is a degree of value that is not simply black and white.  If you find a lot in an area that you feel can hold a higher value than what currently is perceived to be market value, and you have the vision, and most importantly, the cash to make your customization ideas come true, then go for it.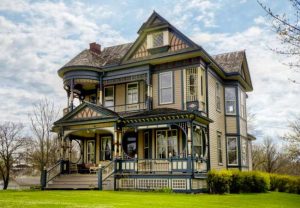 Whatever decision you end up making, be sure that you put yourself into a situation that you can handle the costs associated with your mortgage, your taxes and your maintenance of the home.  The last thing that you want to do is purchase your dream home without any hopes of actually being able to pay for it.  Much like I tell clients looking to purchase a home for the first time, you too need to review your budget.  Only now you also need to do your homework on the property taxes in the area and know how  the one in a lifetime design is going to affect your yearly tax bill.  
---
For your own Free SG Home Builders "Consumer Guide to Building a Customized New Construction Home" contact us at Ryan@SGHomeBuilders.com or call 847.602.7641 or enter your information below.

[/av_textblock]
[/av_one_full]