[av_one_full first]
[av_textblock size=" font_color=" color="]
You Want It? Ask For It!
By Ryan Siebert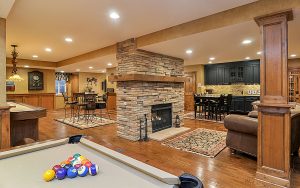 As a seller of high end homes I find it interesting how many people are afraid to simply ask for what they want.  Instead of getting discouraged and upset that the home you are looking for doesn't have a finished basement or paver patio area do something off the wall, ask for it.

Three Reasons Builders Will Bend Over Backwards For You, If You Ask!
Customer Service = Referrals – Whether you plan to send your builder a referral after purchasing through them or not, they will always assume that doing a great job for you will result in your sending them future business.  Maybe it is a way to justify the sale, maybe it is false hope.  Regardless, all builders know that the best marketing for them is word of mouth.  So, if they go a bit above and beyond for you, odds are that you will tell someone how happy you were with their customer service.  

Holding Costs – Whether it is a big builder or a small builder there is a cost to having a home sit on the market versus being sold and off the books, especially when talking luxury priced homes.  Asking for something simple to help push you over the ledge in making the purchase will often be welcomed with open arms.  This is not always as easy to negotiate when asking a builder to customize a home for you, as they likely will be squeezing their budget tightly with the thought process being that you are going to purchase the home the moment it is complete.  As far as building a customized home with your own financing, you are welcome to upgrade all you want, it is your money you will be upgrading with.

Winter is coming – For all of you Game of Thrones fans it may seem like the inevitable, but builders are more prone to do give a little bit when the winter season is near and even more so when winter is present.  However, don't be surprised if in late January and early February builders start to tighten up.  The way consumers react to the snow season makes you wonder sometimes if the Christmas specials they watched all of December had a subliminal message in them telling everyone to go shopping as soon as the new year hit.  
If you are looking for the best time to get a deal, I would recommend anytime between Thanksgiving and Christmas.  However, if you don't ask for the upgrades, odds are you will not get them. 
---
For your own Free SG Home Builders "Consumer Guide to Building a Customized New Construction Home" contact us at Ryan@SGHomeBuilders.com or call 847.602.7641 or enter your information below.

[/av_textblock]
[/av_one_full]