[av_one_full first]
[av_textblock size=" font_color=" color="]
3 Reasons Why You Should Finish Your Basement Before Moving In
By Ryan Siebert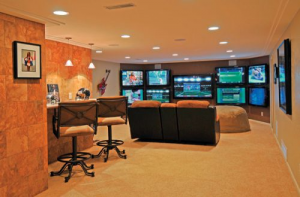 Have you ever stood in line at the grocery store with a cart full of food and watched the clerks screen go up and up and up?  All the time you are wondering, what in the heck did I even get?  You may experience a similar feeling when building your own customized home, appliance upgrade, more hardwood flooring that budgeted for, once in a lifetime hand made tiles, etc.  However, that should not hold you back from making the decision to finish your basement, and here are three reasons why.

Lower Cost – You may think that the basement will cost you the same now as it does 3 years from now.  However, that is not the case and I'm not just talking because of inflation.  The fact is that getting the hard working construction crews that are making your dream house become a reality to come back after they have already left is tough.  They are expecting to be compensated as if they have never been to the house before.  So the plumbers, electricians, HVAC crew, even the drywall crew wants to make as much money off of the project as possible to make it worth their time.  Who can blame them?  Certainly they should not be expected to do the work for cheap just because two or three years previously they were already paid on the rest of the house.  However, directing the crews to finish your basement along with building the property will cut down on cost for labor and each trade as they will be more likely to do you a favor on costs since it is only, after all, a basement and odds are they are making a profit off of the job already.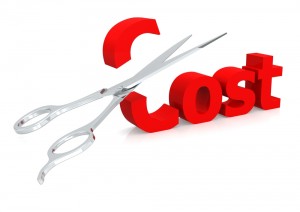 Architecturally Engineered Designs – When you are finishing your basement from the start you are thinking about where things should go.  I have seen it all too often that subcontractors get lazy when they know the basement is going to be left unfinished.  Instead of pulling the wires into a well thought out corner they will leave them hanging from the middle of the room.  Instead of planning to put the rough in plumbing in a location that will certainly fit for your future basement, they stick it in the middle of the floor plan and ruin your chances for a 72 inch TV screen.  Instead of worrying about the furnaces being placed in the middle of the basement they put them anywhere that is convenience for less ductwork to run.  This can run you extra costs when you do decide to finish the basement after the fact.  However, when contractors know that the basement is going to be finished they do not have to use their imagination of where to put things.  Your architect will work with your builder to design perfectly placed storage, ductwork, and bathroom placement from the start.  This will help you avoid major costs when the time for the basement comes.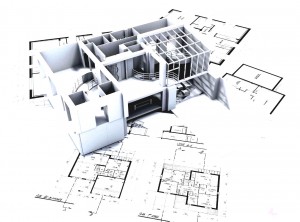 Noise – If you built the home of your dreams, I doubt those dreams included a saw, hammer, and dust throughout your house for 3-6 weeks.  However, if you wait to finish your basement until afterwards that is exactly what you are going to end up with.  So rather than dealing with the contractors waiting for you to get up and let them in for a month, have them finish the basement the first time, the right time, before you move in.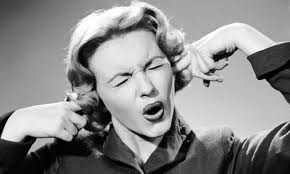 ---
For your own Free SG Home Builders "Consumer Guide to Building a Customized New Construction Home" contact us at Ryan@SGHomeBuilders.com or call 847.602.7641 or enter your information below.

[/av_textblock]
[/av_one_full]