[av_one_full first]
[av_textblock size=" font_color=" color="]
3 Emotions to Expect During Your Homebuilding Experience
By Ryan Siebert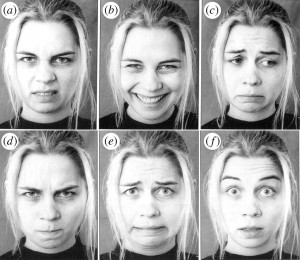 Don't let anyone fool you, building your own customized new construction home will not always be rainbows and gumdrops.  You are going to go through some of the most wild and crazy emotions of your life.  Even the best builders can't control everything that is going to happen during your entire building process.  Here are three emotions to avoid.

Euphoria – Oftentimes the highest feeling you will get will be when your construction starts on your home.  The expectations of the perfect house and the timeline that it will be built sound too good to be true.  Then reality sets in and permits, contractor and supply delays and increased budgets break you down.  Look I am not telling you to be excited about your build you, I am telling you to be realistic.  Understand that over the next 12-18 months life is going to happen.  If you have a builder that is promising an incredible timeline or budget the odds are that something along the way will not go right.  So be mentally prepared to take the challenge on and not let one change ruin your parade.
Anger – To that end do not let yourself get too angry.  The last thing that anyone wants to do is upset you.  This goes from your family, lender, builder, insurance agent, title company, anyone involved.  Yet, someone is going to frustrate you along the way.  Remember that everyone is on your team and working towards making your home complete.  There is no reason to blow someone out simply because you are a little bit upset.  If you find yourself about to lose it take a break and cool your emotions.  I've seen clients lose it over color selections and it isn't the builder that gets in trouble, but their relationship with their family that leaves someone in the doghouse over a few shades of tan or gray paint.
Dog Tired – Building a home is difficult and it takes time.  You should pace yourself and be ready for the long haul.  Make sure you understand with your builder where you are at throughout the transaction.  You should be able to pinpoint the exact step in the process you are at.  Be willing to course correct your timeline expectations and mentally prepare yourself for new deadlines.  I have witnessed a lot of clients trying to push their builders into speeding up the process at the very end so that they can make up lost time.  This is quite possibly the worst thing that you can do.  The last 1-2 months of your custom new construction project are when the detail work will be implemented.  The customized wainscoting, crown molding, and deco tiled fireplace that you decided to go with will be installed at this time.  You do not want your carpenters or tile workers rushing because they feel the heat from you wanting the project to "just be done".
For additional tips on how you can build your very own customized new construction home, download our consumer guide below.
---
For your own Free SG Home Builders "Consumer Guide to Building a Customized New Construction Home" contact us at Ryan@SGHomeBuilders.com or call 847.602.7641 or enter your information below.

[/av_textblock]
[av_video src='https://www.youtube.com/watch?v=pgfgrYrZxDI' format='16-9′ width='16' height='9′]
[/av_one_full]