Building a home is a major decision, and it's important to consider where you want to build. If you're considering building a home in the Chicago area, you'll need to decide between building in the city or the suburbs. Both have their advantages and disadvantages, so it's important to consider your personal preferences, lifestyle, and budget before making a decision.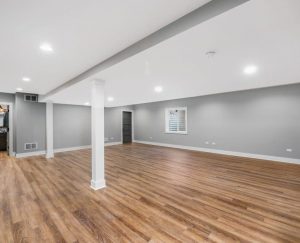 One of the main differences between building a home in Chicago vs. the suburbs is the location. If you choose to build a home in the city, you'll have access to all the amenities that come with living in an urban environment, such as public transportation, cultural attractions, and a bustling nightlife. However, Chicago's heavy traffic can make it difficult to have projects in multiple locations, which could lead to delays and additional costs.
On the other hand, building a home in the suburbs offers more space and larger lots, giving you the opportunity to build a bigger home and have more outdoor space. This can be ideal if you're looking for a quieter, more family-friendly environment. Additionally, the suburbs tend to be more affordable than the city, making it easier to build a home on a budget.
Another difference between building a home in Chicago vs. the suburbs is the architectural style. Chicago homes are generally more modern, with clean lines and less trim detail.  Suburban homes, on the other hand, tend to have more traditional styles, with more intricate details and decorative elements.  As a side note, we have noticed over the last 12-24 months the want for less trim in the suburbs is hot. Drywall wrapped windows, no crown moldings, less decorative trim walls and baseboards absent of shoe moldings are all very popular requests right now.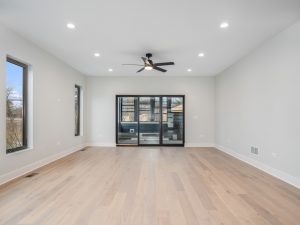 When it comes to building a home, there are many factors to consider, including location, budget, and style. Whether you choose to build in Chicago or the suburbs, it's important to work with an experienced home builder who can guide you through the process and help you create the home of your dreams. So, if you're looking to build a home in the Chicago area, take the time to weigh your options and make the best decision for you and your family.
If you would like to take on a Chicago Home Building project of your own, we would love to help.  Let's set up a discovery call now!