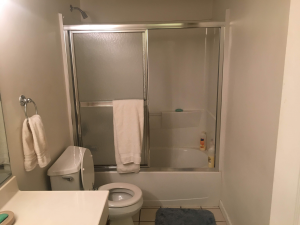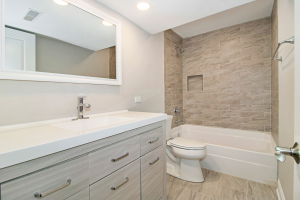 Before and after pictures of our Naperville area renovation projects are one of the favorite posts that we make.  On this project we were able to take on a 3 bedroom 2 bath split level home and renovate the entire space.  We took on a kitchen renovation, a hall bathroom remodel, a master bathroom redesign, new hardwood flooring, windows, painting and trim.  It was a fun project to say the least.
Full Home Renovation
Our clients live out of the state, so they gave us a lot of input on the finish selections.  This is a blessing and a curse all in one.  On one hand, we get to make swift and easy decisions.  On the other hand, if our clients don't like the work we could have been in a lot of trouble.  Luckily for us our clients were pleased with the final product.  Let us know what you think!
Before
While the old master bathroom with surrounding mirrors was hard to let go of the more functional stand up shower space allowed us to add two sinks in the master bathroom.  The previous kitchen was blocked off by a wall from the family room side and had a door that opened to no where in particular.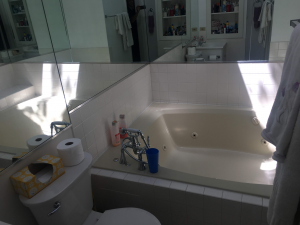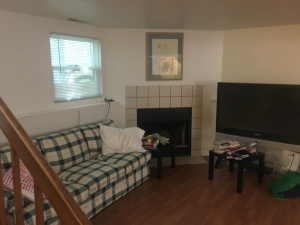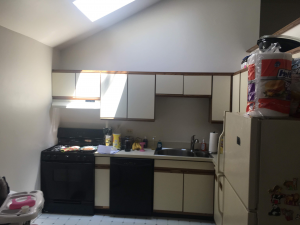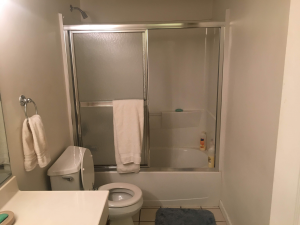 After
Colors alone brought the brightness back into focus on this property.  We were able to open the wall in the mail living area and showcase the skylight for a ton of natural lighting.  We also added beams to the ceiling for both a design and functional elements.  The old drywall when originally installed was done so improperly.  This lead to a ton of cracking in the corners of the drywall.  With the beams added the corners are no longer present making a clean look.  Trending plank flooring throughout the main and basement level and a new staircase continued the brightness in the space.  The remodeled kitchen area is spectacular now with shaker white cabinets, stainless steel appliances and a beautiful stone piece on the island and perimeter countertops.  To top it off we modernized the bathrooms with new plumbing, lighting and porcelain tiles. While our homes always turn out beautiful we are a small company and do not have the latest technology to show off 3D pictures.  It takes a great amount of trust in our experience as general contractors.  We are thankful every time that clients allow us to showcase our talents on their home.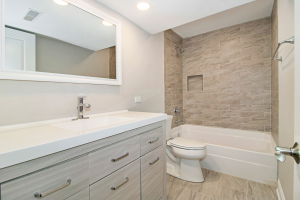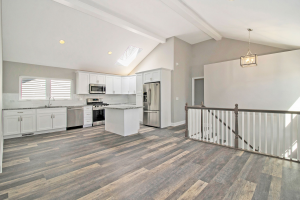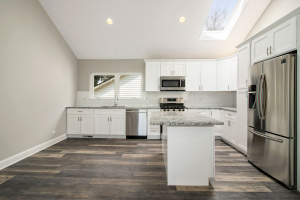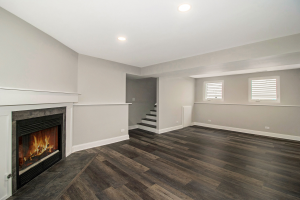 Are you looking to take on a renovation project of your own in the Naperville area?  We would love to partner up with you and help bring your dreams to life.  You can Ryan directly to set up a walk through on your next project, 847-602-7641 or email him Ryan@SGHomeBuilders.com.