[av_textblock size=" font_color=" color=" av-medium-font-size=" av-small-font-size=" av-mini-font-size=" admin_preview_bg="]
The Process of Custom Home Building
One of the reasons that people are so afraid of custom home building is because they do not know the steps involved in a new construction process. Oddly enough, a lot of the same steps that are involved in your custom kitchen renovation are also used for your entire custom built home. You are welcome to ask some of our Naperville kitchen renovation clients, but the processes is not as painful as it appears. Nonetheless, today I'll give you an overview of the steps so you are not so afraid the next time you start thinking about building a custom home of your own.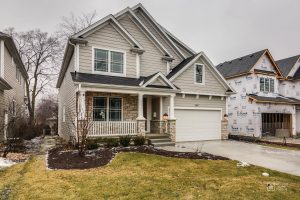 Step 1 – Research
If you are reading this article, you are on the right track to a custom home project. Pack your bags and let's do this! All humor set aside, you will want to do your homework before you make a call to a builder and start throwing your money at the process.
I find this step in the new construction process to be the most tedious for clients. I also find this part to be important so you can identify who you will need to have on your team. For some of you, the lot you want to build on is already picked out, for others you do not have the slightest clue where you want to build or what the cost is going to be.
Different professionals will be needed for your project depending on where you are at. For example, Realtors, Lenders, Builders, Attorneys, Architects, Designers, and possibly a few others. Most professionals will have a referral source to send you to. So, if you find a great architect you like, they could be the one resource you need to allow in order to to sit back and watch the process start.
Step 2 – Lending and Real Estate and Lot Identification
I mentioned lending previously, but I included it here as well. The reality is, if you do not have your financial ducks in a row, you won't be able to build a custom home. Identify your cash out of pocket, what you can afford, and how much you qualify for.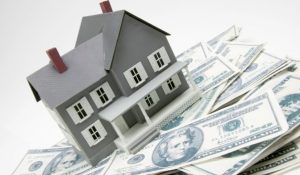 Next, combine that with the information your Realtor gave you on market pricing within the areas of which you are looking. This will allow you to gauge whether or not building a custom home is for you based on where you want to live. If you qualify for enough, you find a lot in the neighborhood you want, and it's also in your price range, you can proceed to step 3.
Step 3 – Developing a Plan Set
I recommend having your builder selected at this point, but you will find others that recommend you develop your plan set with your architect and then send your bid out to multiple builders for bid review. If the architect and builder have open communication throughout the plan, they can help each other design a plan that fits your family needs and your financial needs.
Regardless, this part of the new construction process is fun and exciting, but also can be frustrating when your dream design of 12 foot a ceiling and rooftop terrace is dashed due to budget restrictions. Be prepared to make some sacrifices and have your priorities in place so you can avoid having your bubble burst.
Step 4 – Sign a Contract
Careful now, you are about to make what will likely be the biggest purchase of your life. Are you sure you are ready for this? You will get these uneasy feelings, I can guarantee it. You and your custom home builder of choice will likely have a great working relationship at this point and understand how to communicate with each other.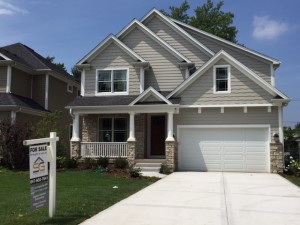 The signing of the contract will not seem so dramatic. What you want to make sure happens at this point is the setting of expectations. It is likely your builder has already gone over this with you previously, but it may have been 60-180 days previously when you first met. Now is a great time to confirm timelines, selection choices needed, vendors to use for selections, and review out of pocket costs you will need to be aware of.
Step 5 – Building Your Custom New Construction home
For your custom built home, you may have additional contractors and steps involved, but it will generally look something like this:
Excavation
Foundation
Framing
Rough installation
Exterior
Insulation
Drywall
Finish Installation (paint, tile, trim, etc)
Trim installation
Clean up and punch list
Move in
Post Closing Punch List and Warranty
With this simplified 5 step process, building a custom home doesn't seem all that bad. If you are looking for a more detailed explanation on custom home building, check out our consumer guide and contact us for more information.
[/av_textblock]