[av_one_full first]
[av_textblock size=" font_color=" color=" admin_preview_bg="]
Know Your Role
By Ryan Siebert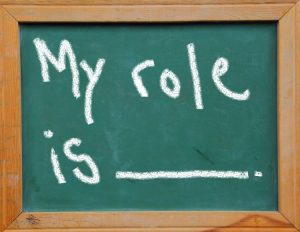 I tend to make my blog posts about what is going on in my life.  When I talk about ways to keep your builder accountable, it is usually because I am having a hard time with my contractors or project managers being accountable for their actions.  When I write about ways to stay focused on your budget, it is because I have a client that isn't paying any attention to their budget.  So today as I write this blog post about knowing your role, because I recently had to step back from my business and identify my role.  As much as I like the idea of being the visionary of my company, I am better suited as the implementation guy.  So when you decide to pull the trigger and build your dream home, make sure you understand the roles the builder and their employees to make it easy for you to know who to go to with questions.  

The roles that take place with a custom home build are typically in three areas:
1 – Project management
2 – Financing
3 – Sales
The larger the company, the more broken down these roles can be.  For the sake of this article we will keep things simple to help you better identify the questions that you should be addressing to each department.  

1 – Project Manager – In simple terms this will be the person that quarterbacks your job from blueprints to reality.  Your project manager will work with you to make sure that your selections are being done in a timely manner, verify the quality of construction meets their standards, and keeps the project on track with the estimated timeline.  Questions that you will want to address your project manager are construction related.  Be careful not to take your project manager's shot from the him quote on a possible upgrade.  While the project manager may believe the cost for additional wainscoting is only $1,000.00, they are usually doing this with their raw cost in mind, and not the total cost of labor and project management fee included.  Keep questions to your project manager about the job site and construction timeline details only.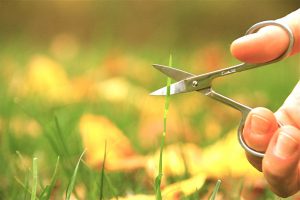 2 – Financing – You will have a lender to finance your project for you, but you will also have a finance person that works for the builder.  This person is usually very detailed with their work and will be able to break down to you the cost for additional nails on a wall you want to add.  If you are looking for justification on costs of upgrades, go to your finance person.  However, avoid trying to get the finance person to explain to you why you need an LVL beam instead of adding additional steal to support your structure.  

3 – Sales – Remember the person you met way back when building a custom home was a dream?  Your pal the salesmen, they are still around.  In fact, most salesmen do not get paid until your custom project is complete.  So your salesmen is best used to "sound the alarm".  When things appear to be going slow, or you are confused by the communication you are receiving from the finance department or the project manager reach out to your salesmen. I say this with a warning.  Good salesmen will know the status of your job site before you reach out to them, so do not be surprised if they already have an answer for you.  Your salesmen will be able to do a great job of communicating and explaining details to you that financing or project management is struggling with.  Outside of clarification, your salesmen doesn't have much of a role during the construction process, so do not expect to be talking to your salesmen from start to finish unless your salesmen happens to be your project manager too.  
On a obvious note, but I hate not to point it out.  Never communicate directly with your subcontractors and expect to get results.  Builders are the bloodline to subcontractors.  If for some reason you think you will get better pricing going directly to your electrician for upgrades and taking your builder out of the picture, you are going to be mistaken.  On top of that most subcontractors look to builders to keep them organized, and without your builder knowing the details, do not expect the work to be completed.  
[/av_textblock]
[/av_one_full]