[av_one_full first]
[av_textblock size=" font_color=" color=" admin_preview_bg="]
What are the Costs of Remodeling a Chicago Bungalow?
By Pat Cardoni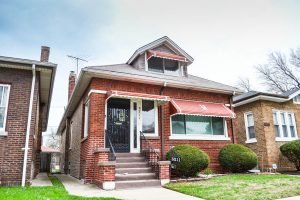 As Chicago brick bungalows grow in age their exterior holds strong overtime.  At 100+ years of age interior of these homes often needs a makeover, which opens the question, "What is the cost of remodeling a Chicago bungalow?"

One of the major issues with Bungalows is that you need to use every square foot for living space.  You have to understand, the layout of the bungalows was meant for efficiency, not for wide open space and pleasure.  Families of 6-8 would somehow fit in 1,000-1,200 square feet of space.  However, most this didn't include finished basements. The concrete basement slab and existing ceiling height make it difficult to be able to determine cost of remodeling a Chicago bungalow up front. Most basements in the early part of the 20th century were not designed as habitable space.  The slab and typical gravel layers under the cement were often times poorly constructed with a half inch to an inch of cement. This lead to cracks and waves in the floor. This also means the footings for the posts and beams can be undersized causing un-level floors and cracks in walls. The answer, a new floor. Digging out and replacing a floor with new support beams is a great start and will run you $20,000.00-$30,000.00, depending on the size of the bungalow. However, after digging out you can add a full bath with an additional bedroom plus huge family room without feeling claustrophobic.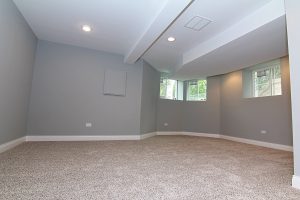 The main floor on most bungalows will require redesigning of living spaces and kitchen baths when remodeling a Chicago bungalow.  It will need new electrical wiring and all new plumbing to bring it to code.  Costs can run anywhere from $50.00-$75.00 a square foot, before adding any additional square footage.
If you wish to add a full second level you can get rid of all main floor bedrooms and put them upstairs. Leaving the main level for formal living/dining and kitchen plus an eat in area. However, you will be looking at a $80.00-$110.00 per square foot price, depending on design choices for remodeling a Chicago bungalow.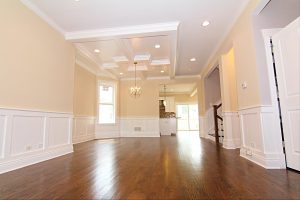 All of these numbers I have provided have been from historic projects we have completed. As I mentioned before after 475+ projects we have seen almost every thing you can imagine.  If you have a project you want me to review, please feel free to call and I'll walk through and advise you without any obligation.  
Peace and Love,
Pat Cardoni
847-970-0096
Pat@SGHomeBuilders.com
---
[/av_textblock]
[/av_one_full]