[av_one_full first]
[av_textblock size=" font_color=" color=" av-medium-font-size=" av-small-font-size=" av-mini-font-size=" admin_preview_bg="]
How Many Contractors Does it Take to Complete My Renovation Project?
By Ryan Siebert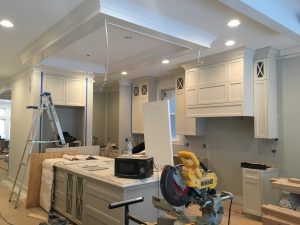 This article is for all of you out there that are looking to take on your next renovation project on your own.  Coming from someone that knows about the renovation project I tip my cap to you for having the confidence in yourself to take on the experience.  Below are the three main issues you are going to have to deal with when managing your own renovation project.

Number of Specialists
The reality is even a simple renovation project will cause you to have a lot of skills on your own, or a lot of really good friends.  I recently shot a video about a Chicago renovation project we are completing.  I took the living and dining room as an example small example of the management that is needed.  In the example you see that the coordination skills required to get 10+ contractors together was extremely difficult.  I'm all for working with jack of all trades handyman that simply know how to get stuff down.  However, when you want your project to stand out, you bring in hired guns.  In other words, you do not want to have your oral surgeon working on your open heart surgery.  Custom work, should be done by specialist and your Chicago rehab project should be no different.  
[/av_textblock]
[av_video src='https://www.youtube.com/watch?v=dzF-_4OV6Kg' format='16-9′ width='16' height='9′]
[av_textblock size=" font_color=" color=" av-medium-font-size=" av-small-font-size=" av-mini-font-size=" admin_preview_bg="]
Coordination of Trades
Needing the trades is one problem, but actually getting them to show up at the time that you want them to is an entirely different conversation.  Countless times in my career we have had to stall our project to allow time for subcontractors to show up on the job site.  Other times I need not 1 but 3 contractors to show up on the job site the same day so the plumber can confirm with the framer the location of the drain for the bathtub, and the designer can decide what type of tile they are going to install based on the layout.  My point here is, even if you do happen to have the connections in front of you for your renovation project it will take your skills to look forward and coordinate all of the trades to be on site at the right time to avoid delays and paying extra from trips back and forth when decisions delay.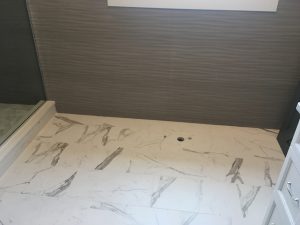 Your Decision
Multiple times in my career I have had to shut down job sites because clients are unable to make their finish selections in time.  It is frustrating, but at the same time I get it.  Decisions of  finish materials and colors are important, and some clients have a difficult time visualizing everything.  Rehabbing a kitchen or a rehab bathroom work requires a lot of selections.  I always tell my clients to let our project management team run the day to day so you can focus 100 percent of your time and attention to the finish details and we avoid delays in the project.  I can't imagine having to worry about which contractor needs to show up next, while at the same time balancing the difference between the Calcutta Classique and the Calcutta Viceneza countertops.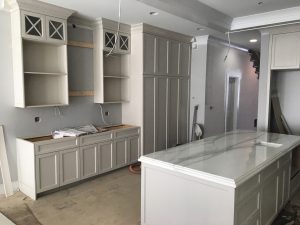 I implore all of you do it yourselfers to please value your time if you decide to move forward with a project on your own.  Remember, a renovation project will not affect you, but it also hits your family.  Make sure they are comfortable with whatever decision you decide to go with.
---
[/av_textblock]
[/av_one_full]