What Does It Take To Dominate Development Projects In Chicago?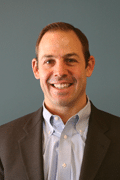 Marty Paris Founder and President of Sedgwick Development
[powerpress]
As the leader of one of Chicago's top development companies Marty Paris knows his way around the block.  In this episode of Secrets of Homebuilders Marty gives an up close look into being a Chicago Development company and shares what it is like to manage the construction, but have no skin in the game for the development.  Marty discusses how he got started in development of projects and reveals the number of projects that he and his team are currently working on in Chicago.  For those of you looking to start Chicago Development, you may want to listen to what Marty has to say about the current state of the market and his feelings on the future.