[av_one_full first]
[av_textblock size=" font_color=" color=" admin_preview_bg="]
Why Does Wallpaper Matter?
By Ryan Siebert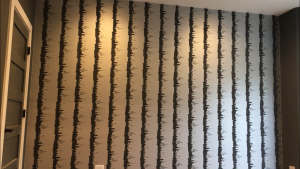 The thing about custom renovations and custom  new construction projects is that they are custom. Follow me for second. I am a systems person. I love putting things together you can replicate. I'm constantly working with my project management team to come up with ways we can replicate our custom construction process for every single project.  When it comes to making selections for clients who want their home to feel custom the moment you walk in the door there really is very little you can do to create a system internally.  Today I want to share with you three ways that we make the custom home building and remodeling process systemized for our clients to make the transaction and joy the experience.
We Set Expectations
It sounds simple enough but too many times in my career we run into clients who want a special home.  In doing so we focus so on making their experience one that is unique to their individual transaction. What we forget to do is follow a step-by-step process.  There in lies the problem.  We miss steps or did you not take the time to explain what is needed for our clients to keep the project moving forward. They do not understand that taking 3 weeks to make a decision on the roofing color may be pushing the entire project back by 3 weeks, but taking 20 weeks on the backsplash doesn't effect the project timeline at all.  When working with a custom homebuilder or renovation expert, be clear on what is expected of both you and your builder to keep the process moving forward.
[/av_textblock]
[av_video src='https://youtu.be/hRBYkzM4k2c' format='16-9′ width='16' height='9′]
[/av_one_full]
[av_textblock size=" font_color=" color=" admin_preview_bg="]
We Encourage Asking for Updates
What's frustrating to me when a client comes off very calm cool and collective.  They trust us, they love us, they want nothing to do with the project except to see the finished product. Until they change. All of a sudden this client who loved us in the beginning realizes they're not sure what's going on. Part of communicating the expectations is doing so often enough that you have no questions.  However if you're not comfortable with the level of communication or maybe you just don't understand what exactly it means to select the rough in plumbing valves before you actually need to pick the finished plumbing fixture. Regardless make sure you're comfortable with the level communication if you're not and you want more details ask.  Most builders are too busy to stop to make sure that you understand until you start throwing darts at them.
We Ask That You Avoid Micromanagement
Coming for me this maybe one of the most hypocritical paragraph pointers tips of all time. Contractors absolutely hate micromanagers. You hired them for reason, your paying them for reason.  Let them do their job. Sure you may have watched a YouTube video or even HGTV all night long so you think you know more than your contractor. But the bottom line is you don't. If you get to the point we do not trust your contractor anymore let them know, but by all means to void trying to micromanage the project. The moment you start talking to subcontractors, electrician plumber drywall etc, is the moment that your project is about to fall off the wheels. Now everyone is being told what to do from two separate managers. There is a reason we have one president United States, baseball teams have one manager. one quarterback in the huddle. Let your project manager do their job.
When construction is needed for your dream home or renovation project I can guarantee you there will be a time or two that you will end up frustrated. One day I hope to write an article that tells you the exact way to avoid frustration. Until then, I'll keep giving you tips so that when the time comes for you to pull the trigger your custom project you will be well-rounded and have all the knowledge needed to make your transaction experience enjoyable.
---
For your own Free SG Home Builders "Consumer Guide to Building a Customized New Construction Home" contact us at Ryan@SGHomeBuilders.com or call 847.602.7641 or enter your information below.

[/av_textblock]