[av_one_full first]
[av_textblock size=" font_color=" color=" admin_preview_bg="]
2017 Custom Home Building Market Update
By Ryan Siebert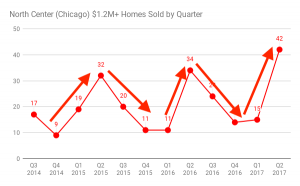 Even when doing custom home building you have to have your pulse of the market.  With the Fourth of July right in the middle of the week, I had some free time to take a look at market trends of homes selling for the last two years.  

When June turns to July and the days start to get hotter, and shorter I find myself reviewing the first half of the year and predicting the results of the second half of the year.  Today I want to share with you three perspectives of higher end custom built sales market; my perspective, the raw data, and an old wives tale.  
My Perspective – Ryan the Blogger Interviews Ryan the Custom Home Builder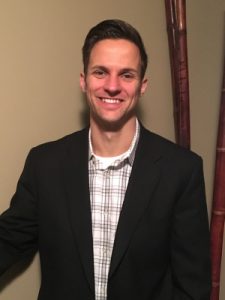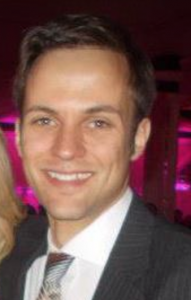 Blogger – How would you describe the first half of 2017?
Custom Home Builder – The second half of 2016 seemed to drag on and carry into 2017.  Buyers, and custom home building clients didn't want to make a decision.  We seemed to find ourselves making excuses, When school starts, When Labor Day is over, After Halloween,…Before we knew it the holiday season was upon us and we have a full bundle of inventory.  The 1st quarter of 2017 wasn't much different.  The weather was great, but our higher end inventory wasn't moving.  However, clients looking to custom build were ready to commit and lock up their interest rate.  I am not sure what happened, maybe a late snow shower that melted or the six weeks of the groundhog seeing his shadow passed, but April came and the market did a 180 degree turn.  Since April our speculative inventory has sold out, and our custom projects in Chicago and Naperville are lined up into 2018.  
Blogger – Do you think the turn has anything to do with your blog writing skills?
Custom Home Builder – Doubtful…
Raw Data
As entertaining as my thoughts can be, I had to look at the raw data.  Did the market activity really pick up, or am I simply sleeping better lately?  Better yet, did the second half of 2016 really stink that much, or did SG Home Builders have a bad run?  Since this is supposed to be raw data, I'll let you decide for yourself based on the sales number history over the last two years in Naperville and North Center (Chicago).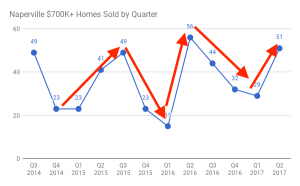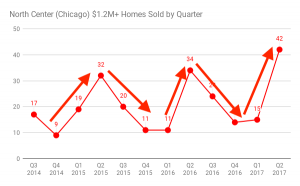 Old Wives Tale
Ask most professionals in the Real Estate Industry what the seasonality of sales is.  We all agree in Chicago that spring hits anytime from January until May.  Then summer slows the market down until fall hits and we have that one more push that gets us to the holiday season.  There it is, the "fall rush".  Is there really a fall rush, or is that something we professionals tell each other so we can feel good about ourselves knowing that the year is up and there is nothing we can do about it?  The thing is for there to be a real "rush" in the fall we would see a spike in numbers from Q3 to Q4.  If you ask me, the markets shut down heading into Q4, and come to a complete stand still from Q4 to Q1 of the following year.  I can't completely shut down the idea of the fall rush, but I'm partial to believe that it is something we tell ourselves to get through the year than it is a hard and fast rule.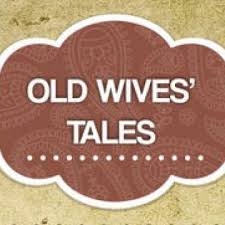 So where does that lead us for the second half of 2017?  For a buyer looking to purchase a speculative home, I would say go at it hard towards the end of Q3 and you're likely going to be able to negotiate a deal with a builder who doesn't care to have holding costs through the winter.  If you are looking to build a custom home, talk to a builder soon.  The run that we have been on over the last six months has us looking at projects completing in 2018.  If you want your occupancy to be by 2018 make a move quickly or before you know it 2019 will be coming your way.  
---
[/av_textblock]
[/av_one_full]