Custom Home Building Costs
By Ryan Siebert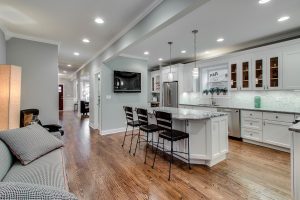 Have you ever spent more than a few hours of your time debating between a different shade of paint to select for a room in your house?  When customizing your new construction home you will be spending loads of hours making the finish selections.  In general terms the items that you select will be based on the budget that is set for you with your builder.  Make sure you know up front what your budget is, and that it is in line with your expectations for materials and brands that you want in your house.  You should review this area well before signing your contract with your builder, even though not a single item will be installed in your home until nearly three fourths of the project has been complete.
In general you will be able to see what your cost selections are and how they affect your overall budget.  What you also need to understand is that the more customization you want in your house, the higher your labor costs will be to install it.  


Millwork – The more molding, coffered ceilings and wainscoting 

that you want in your house, the more labor hours your carpenters will need. Typically your cost for carpentry labor will be reviewed with your builder, but if you have a detailed set of architectural plans that are to be followed then you will be able to get a more accurate bid up front.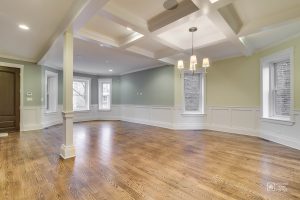 Paint – Comparable to drywall your painting labor will be easily bid out.  It really doesn't make much of a difference in the amount of colors you choose either.  It comes down to the square feet of walls and wall height that the home has for painters to be able to calculate their labor costs.  However, if you want customized paintings, texture or the occasional mural then you will need to specify these items up front. 
Hardwood – Labor costs for hardwood can be affected by the width size of your flooring.  The wider the floors the more material will be needed to assure they are properly installed, glued, nailed, etc.  Additionally the cost for pre-finish floors may be higher than stained floors, but you will avoid paying for staining the unfinished floors.  Review carefully when your builder.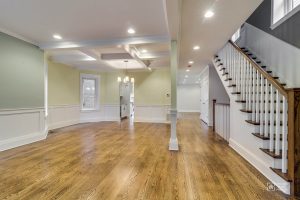 Tile – Tile installation is typically a hard bid based on the square footage of the area that it will be installed.  The tile costs are not significant, but be careful when choosing smaller tiles or too many deco tiles as the cost to install will increase the labor bids.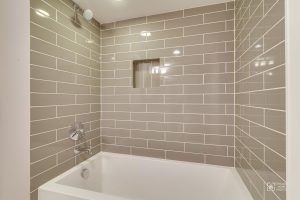 Stairs – The framing of your custom built home will typically not include the installation of the staircase.  Let's face is the staircase is the money maker in your home and what people will remember if you choose to make it a focal point.  The more open your staircase is, the higher the cost will be for material purposes.  When it comes to labor, the cost increase will be due to the curves, vs straight lines.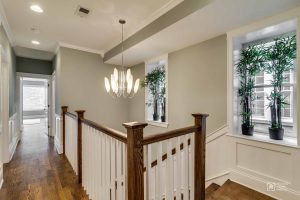 Keep in mind that some builders will be providing a general bid for all costs vs a cost plus bid with detailed numbers.  The key for you is to make sure you verify all specifics have been referenced and are in writing up front.  This way you can avoid "change order" costs for labor down the road.  

I've chosen not to get overly specific with the actual cost of materials.  There are too many variables from one custom home to another whether it be lights, plumbing supplies, wood flooring millwork, or kitchen cabinets.  The key again is reviewing these items and your allowances before starting the project so you understand your options. 

If you want to review the costs that we spend on any of our supplies for our custom homes please give me a call and we can set up a time so you have a better understanding. 

Enjoy the rest of your day.
---