What Experience Does Your Inspector Have?
By Max Kamienski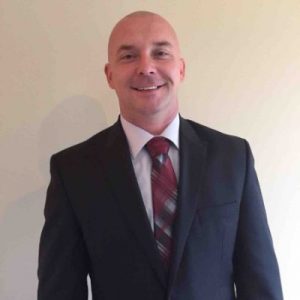 Buying a house could be just as rewarding as it is nerve-racking and stressful.  It's an investment for you and your family.  You want to make sure you making the right decision.  You want to make sure you surrounding yourself with the right people to guide you through the entire process.  From choosing the lender, real-estate agent, attorney to the home inspector and finally the movers.  The more qualified people you manage to hire, bigger the chances of limiting the stress involved with the process.
In my experience as an inspector I answer many different questions.  Although I encourage asking as many as possible I would like to concentrate on the most imported one, in my opinion.   
"What is your background?" you ask. That is of course if you manage to get through the answering and scheduling service or and get to talk to the actual inspector.
What would be a very common reply here is "Well I've done hundreds of inspections."
"No, not your achievements" you would clarify, "that only tells me you are a good salesman. I'm more interested in your professional background, source of your knowledge, what qualifies you to do an inspection on MY investment?"
"The State of Illinois requires every home inspector to have a state license. I am a licensed inspector."
If you ever hear this kind of reply, without any solid follow up, my advice is to think again before you trust him or her with one of the biggest decisions of your life, buying your dream home.
Let me explain. In the state of Illinois:
Home inspector must be 21 years old with a high school diploma.

Must successfully complete 60 hours of pre-licensed education.

Must take and pass the Illinois Home Inspector License Exam.
60 hours of education! Is that a joke? Let's explore this just for a second and break the average house by its major components to better understand the complexity of the issue.
Grounds and draining

Foundation

Framing and structure

Siding and windows

Brick, stucco or alternative elevation material

Roofing and gutters

Plumbing

HVAC system

Electric

All other finish components of the home, including attics, crawlspace.
Of course every group item above contains massive amounts of subsections, but that should suffice to illustrate my point exactly.  On average 60 hours of education will qualify a person to evaluate every major system in your house. Let's look at it from the different perspective.  Everyone who ever had any experience with remodeling or new construction knows that after obtaining a permit one is obligated to pass proper inspections, conducted by municipality inspectors.  In general you can expect four different specialists scheduling the appointment for four different trades.  Plumbing, electric, HVAC and general building.  Four licensed, experienced in respected fields professionals would show up at your doorstep.
"It's not the same thing" I've heard many times. "Home inspectors are not code enforcers. They are more like quality control type of service. They only have to know when things are not working properly, and not how it's done or even how to fix it."
Fair enough. According to standard of practice for home inspectors, we are not obligated to provide the solution to the problem but instead direct you to the licensed professional for additional evaluation and repairs.  An inspector should not give his opinion on the subject in the field he is not an expert in.
So I guess it's up to your best judgement what presents the better value.  The inspector with 20, 30 years of extensive track record working in construction field or the inspector that got his 60 hours of licensing in and developed a great marketing plan and sales team to get you to spend a few hundred dollars to review information they have no experience with.  I know which inspector I would go with.  
---