How Important is Your Front Elevation?
By Ryan Siebert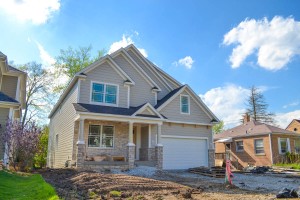 Outside of the location of your property one of the biggest factors that determine the price of your home is the layout of your foundation and your front elevation.  So if you have ever wondered why a 3,500 square feet 4 bed 3.5 bath home can be priced at $800,000.00 to sell by one builder and $1,000.000.00 by another you have to look at the layout and elevation. 
In general terms that more basic your layout of your foundation is the easier it is for the builder to build, but also the less costs it will be.  Take a look at the two differences in layouts below. 
Option A has a simple square foundation.  Nothing complicated for the builder to have to maneuver with the excavation or the added costs for foundation.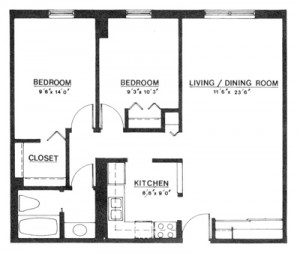 Option B has a maze of a foundational layout.  Additional demo, excavation, concrete foundation costs will make a huge difference, let alone the added costs for support with your structure needed with the framing of the house.   Add in the architects fee and you have got yourself one expense, yet amazing home.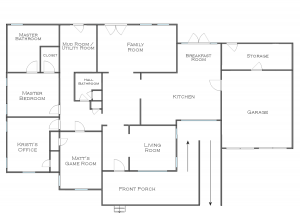 The second difference can come in your front elevation.  A basic square house can cost little with exterior finishes.  Frame it up, add the brick or siding a few gutters and then boom, you have got your house. 
Option A1 – Basic square house with little changes or additional costs.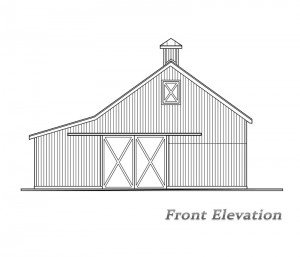 If you want a house with some spice and style then you can expect to pay for it.  Changes in elevation from bump out windows, or added stones and purchases can run your exterior budgets up high. 
Option B1 – Big changes in roof lines, front porch, and added stone work make this front elevation custom and pricy.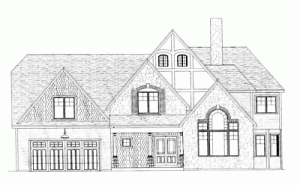 This is another example of how you have to be careful NOT to pay attention to price per square foot as you may want the custom look and feel of a home, but only be getting priced out for a basic home. 
---
For your own Free SG Home Builders "Consumer Guide to Building a Customized New Construction Home" contact us at Ryan@SGHomeBuilders.com or call 847.602.7641 or enter your information below.